About PPOC
The Professional Photographers of Canada is a diversified group of creative artists dedicated to the highest standards in professional imaging. We welcome photographers of all genres to join our community of dedicated professionals.
Our Vision
To be Canada's leaders in developing and maintaining the highest level of photographic excellence.
Our Mission
To qualify and support photographers to become industry leaders and to inform the public of the value in hiring an Accredited Professional Photographer.
Our History
PPOC represents a long history and a very bright future in the Canadian creative landscape.
In 1946, commercial and press photographers in Ontario formed an organization which was granted a federal charter and became the Commercial and Press Photographers Association of Canada (CAPPAC). On October 30, 1962, the name was changed to Professional Photographers of Canada Inc. (PPOC) to reflect the nationwide nature of the membership.
On September 22, 1969, delegates representing provincial associations drew up a new charter forming the Professional Photographers of Canada 1970 Incorporated. This organization was formed to establish a strong national identity for all those involved in the photographic industry. It was to be implemented by February 1, 1970, and its Federal Council was to consist of five Executive Officers and one voting delegate from each Constituent Association.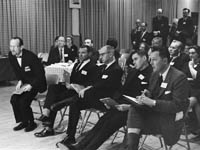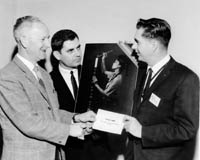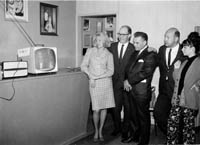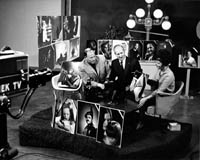 The new Federal organization was to:
provide unity
speak for the photographic profession when dealing with legal matters, government agencies, or legislation;
share the same rules regulating print show competitions, presentations of merits, awards, and professional recognition;
to publish a professional magazine in order to provide national communication to its members.
An annual convention would be held where professional ideas would be exchanged through fellowship and working together toward a common goal.
It was agreed that all constituent associations were to continue to conduct their own business independently. All active members of Provincial Associations automatically were to become part of the PPOC organization.
In July 2010, PPOC underwent further changes, as it adopted a standardized set of membership categories throughout its provincial associations. The structure of governance was also modified to eliminate the Federal Council, replacing it with a Board of Directors that includes a single voting representative from each of the Regions. This was a precursor to the unification of all of the provincial associations, which took place throughout 2014. PPOC's Regions, as the Provincial Associations are now known, no longer conduct their own business independently, but rather, have joined together to form a single, stronger organization with a common set of bylaws and logo, policies and goals, as well as shared administrative services.
The vision set out by the original founders of PPOC remains intact, and it is PPOC's goal as a national organization, to continue to elevate and maintain professional standards and ethics.
Presidential Honour Roll
CAPPAC became PPOC Inc. in 1964. PPOC Inc. became PPOC (1970) Inc.
With PPOC's structural changes in 2014, the position of President came to be known as Chair. The dedicated individuals listed below each accepted the challenge of leading the Professional Photographers of Canada through the myriad changes to the photography industry over the better part of the past century. We thank each and every one of them for their service.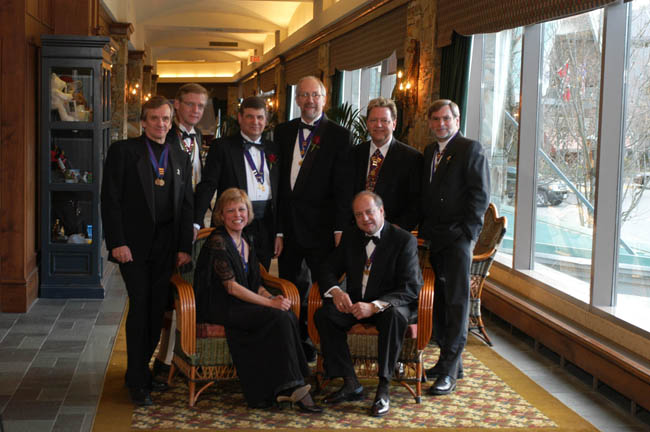 1947 * Fred Davis Toronto, ON
1948-49 * John Boyd MPA Toronto, ON
l950 * Wallace David Toronto, ON
l951-52 Gerry Keeley Toronto, ON
1953 * Herb Knott Toronto, ON
1954 * Gilbert Milne MPA, Toronto, ON
1955 * Brodie Whitelaw Toronto, ON
1956 * Ken Bell Toronto, ON
1957 * Everett Roseborough Toronto, ON
1958 * Gordon Rice Toronto, ON
1959 *Colin McDonald Toronto, ON
1960 * Hugh Robertson MPA Toronto, ON
1961 * Gilbert Milne MPA Toronto, ON
l962-64 * Geoff Fraser Toronto, ON
l965-67 * Charles Dollack MPA Toronto, ON
1968 * Robert Lansdale MPA Etobicoke, ON
1969-70 Walter Cosman MPA Toronto, ON
1971-72 * Robert Patchett MPA Toronto, ON
1973 * Joe W.H. Stone SPA Fredericton, NB
1974-75 * Oma Marler SPA Abbotsford, BC
1976 Delmar Rempel HLM SPA MPA Saskatoon, SK
1977-78 * Edward Atkinson SPA Fredericton, NB
1979-80 * Hugo Redivo, MPA, Pentiction, BC
1981 David Ellis HLM MPA Toronto, ON
1982-84 Edward Keeling HLM MPA SPA Lethbridge, AB
1985-86 Don MacGregor HLM F/PPPOC MPA SPA Vancouver, BC
1987-88 Adrian Price HLM SPA Winnipeg, MB
1989-90 David C. Brown HLM CPA SPA Saskatoon, SK
1991-92 Andre Amyot HLM MPA SPA Montreal, QC
1993-94 Eva Bell HLM MPA Toronto, ON
1995-96 Andrew Simpson HLM MPA SPA Abbotsford, BC
1997-98 Alain Boily HLM MPA Summerside, PE
1999-00 Nelson Simard HLM MPA SPA, Woodstock, ON
2001-02 Brian Lee HLM MPA London, ON
2003-04 Michael Jessop HLM MPA SPA Halifax, NS
2004-06 Brent Edwardson HLM MPA SPA Port Coquitlam, BC
2006-08 Walter Janzen HLM MPA SPA Winnipeg, MB
2008-10 Chris Stambaugh HLM MPA SPA Edmonton, AB
2010-13 Ken Frazer HLM MPA, Brandon, MB
2013-14 Jillian Chateauneuf MPA SPA Burnaby, BC
2014-17 Tina Weltz MPA SPA Elmira, ON
2017-20 Louise Vessey MPA SPA Charlottetown, PE
2020-22 Ross Outerbridge MPA Kamloops BC
2022-   Jennifer Gilbert CPA Tottenham,  ON

(*Deceased)