Tuesday, November 26, 2019
ON THE TRAIL OF PORCUPINE CARIBOU IN THE ARCTIC NATIONAL WILDLIFE REFUGE
by Blog Master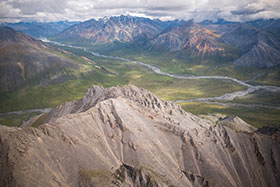 (Story and images by Matt Jacques). Each year, the Porcupine Caribou herd embarks on one of the longest migrations of any land mammal on earth. From the northern reaches of the Yukon and Northwest Territories, they make their way to the relative safety of the Alaska's coastal plain. This happens by late May, as they calve and nurse the next generation.
When an invitation came to partner with the International League of Conservation Photographers, on a trip into the heart of the Arctic National Wildlife Refuge last year, I couldn't resist. I set out to learn firsthand what's at stake, not only for the caribou, (who are facing oil and gas development pressures in their calving grounds for the first time in history), but also for the Gwich'in people who have been intimately connected with the herd for over 20,000 years.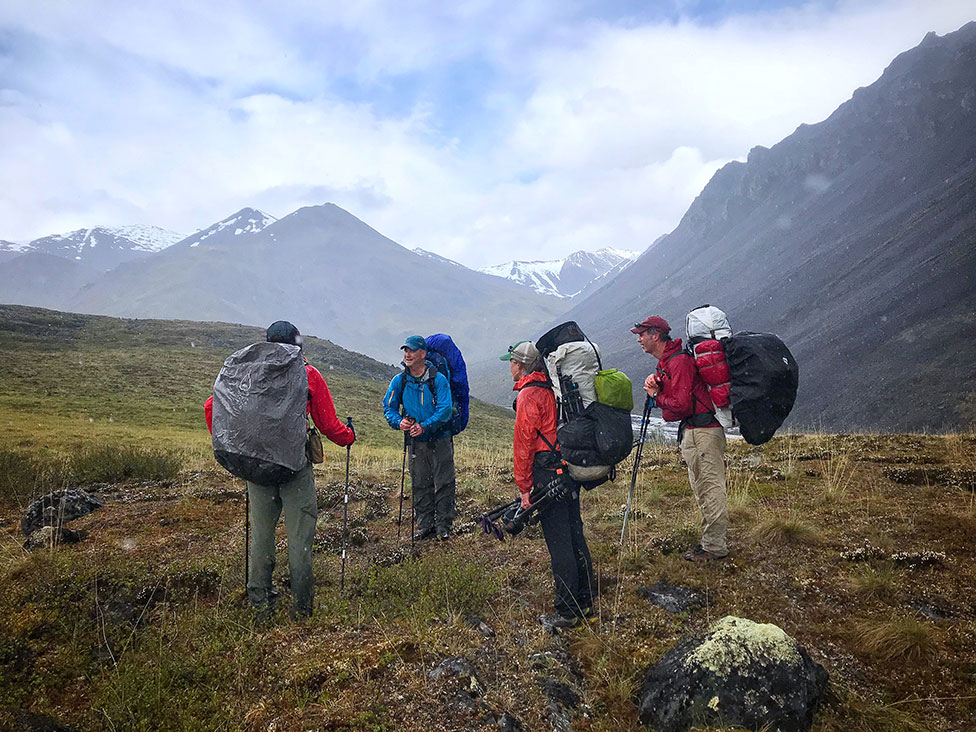 I made my way to Fairbanks, joining a team of other photographers and artists, as well as Jeffrey Peter, Vuntut Gwich'in from Old Crow, Yukon. Although this was Jeffrey's first trip into the refuge, he had recently added his voice to the efforts of the Gwich'in Steering Committee, which has been travelling to Washinton, D.C. to fight for protection of the herd's calving grounds for decades. "For me, having recently become a father, it's changed my perspective on things and made me question what I want to pass on to future generations of Gwich'in. I've always been concerned about the issue, but now I'm at a point in my life where I'm able to clearly describe why the caribou are so important to Gwich'in, and help others understand that. There's a lot at stake here," Jeffery explained to me.
When our bush plane finally dropped us off at the Collins airstrip in the Refuge, an adrenaline rush of excitement kicked in to fill the deafening silence that can only be experienced in remote backcountry like this. We were on our way hiking over tundra and crossing crystal clear Arctic streams. As our journey stretched on, we were in regular communication with a biologist from the Government of Yukon, to get updates on the herd's location.
Unfortunately, there was bad news. Thanks to cold temperatures on the coastal plain, the herd was delayed in their usual post-calving aggregation. We were halfway through our planned 12-day journey and the herd still wasn't on the move up into the mountains where we were hoping to meet them. We really needed the temps on the plains and in the foothills to warm up, so that mosquitoes would come out - the usual instigators of the herd's migration.
I made the most of this delay and uncertainty by soaking up my surroundings. I was still in the Refuge, with stunning landscapes and unique wildlife all around. I was particularly struck by the migratory birds, who come from all over the world to breed in this special place.
As the days went by, our daily treks to increase our odds of seeing the herd began to take a physical toll. I was doing my best to manage a few blisters on my feet, and while my pack was nominally lighter from a diminishing load of food, it was still north of 60 pounds. The weight made every step precarious as we trekked over tussocks, through swampy marshes, and shale cliff-edge trails. Finally, on Day 11 we reached Grassers airstrip on the edge of the Hulahula River, which we were scheduled to be extracted from two days later. The reality that we might not see the herd was beginning to sink in for many of us, and the collective mood was somber.
On the morning of day 12, we received word from some paddlers further down the Hulahula River that they had seen twenty or thirty thousand caribou, about 15 miles from our camp. This was the news we were all so thirsty for. We quickly mobilized, taking only the essentials for a day hike - albeit a long one.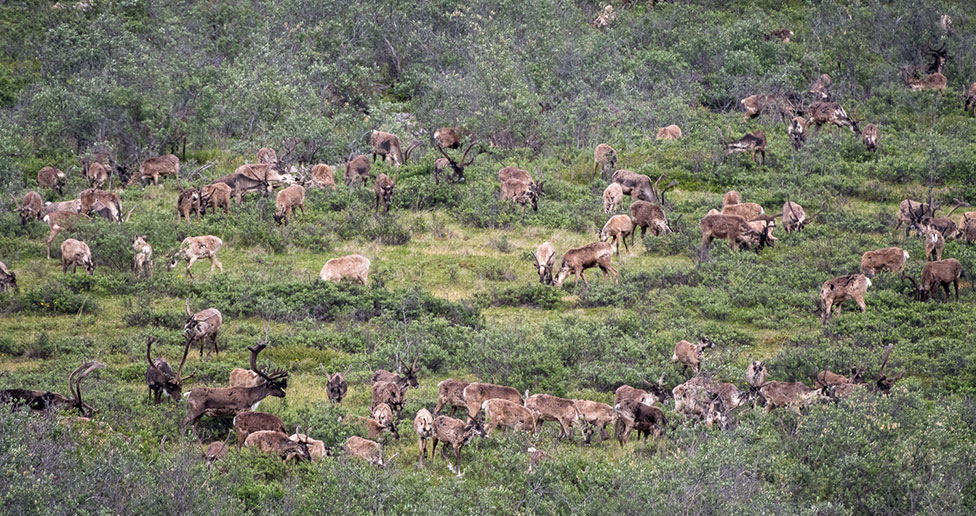 After 6 hours of hiking, we were finally within sight of thousands of caribou, dotting the slopes of the Hulahula Valley across from us. The feeling of jubilation after 12 days in the field with the prospect of 'failure' looming ever larger, was undeniable. However, we were also conscious of the fact that the clock was ticking. We had at least 6 hours of hiking to return to camp by midnight, with our pick up scheduled for 8AM.
A few of us decided to push on even further, in the hopes of getting somewhat more close up images, realizing fully that this would make for an extremely exhausting day. As our crew began to head back to camp, a light but steady rain began, and a claustrophobic fog settled in over the valley. What was already sure to be a challenging hike home, became a cruel reminder that nature and wild places like the Refuge owe nobody safe passage.
Just a few miles from camp, I was so physically drained that my legs were failing. If this was a marathon of a day, I was at heartbreak hill and was absolutely 'bonking'. Thankfully some crew members helped me out with some snacks, and I slowly regained my energy.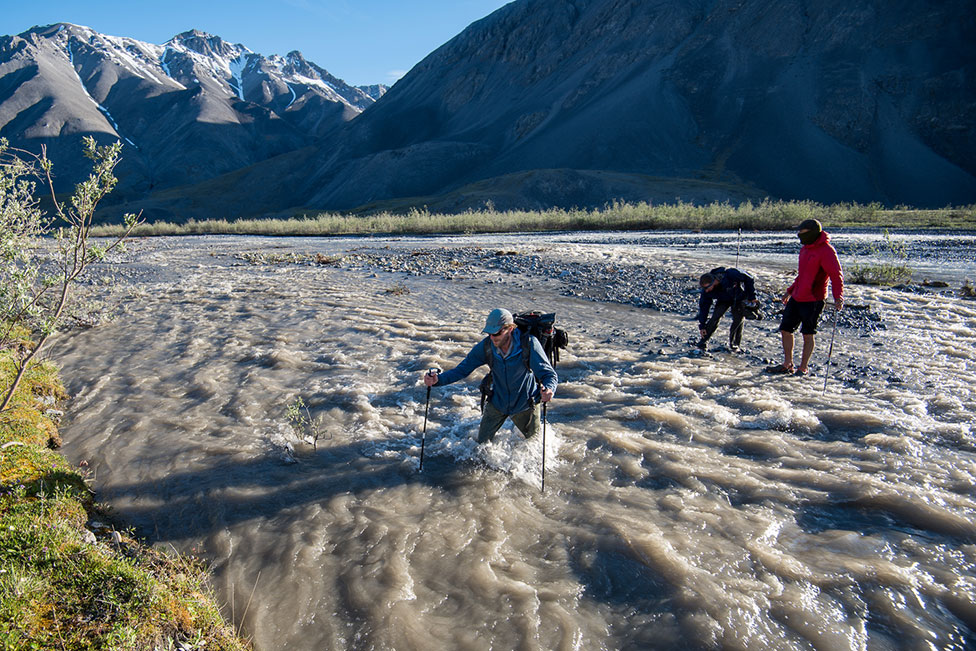 Unfortunately, as the fog thickened and rain grew heavier, our team of 10 became spread out. With camp tantalizingly close, one of our members forged ahead alone. When a few of us came to cross a creek that was now raging thanks to several hours of rain, it became apparent that this obstacle would have proven too much for a solo hiker. Back at camp, our solo hiker had not returned, and a search party was immediately put together.
Thankfully, the lost team member was found not far from that creek, and was returned safely to camp - wet and shaken from the cold, but in one piece. Soaked to the bone and under a blanket of cold fog, our team crashed hard around 4:45AM. We had succeeded in our mission to see the caribou, but were served with a serious reminder of the harsh and unforgiving environment the caribou have to endure, even in the middle of 'summer'.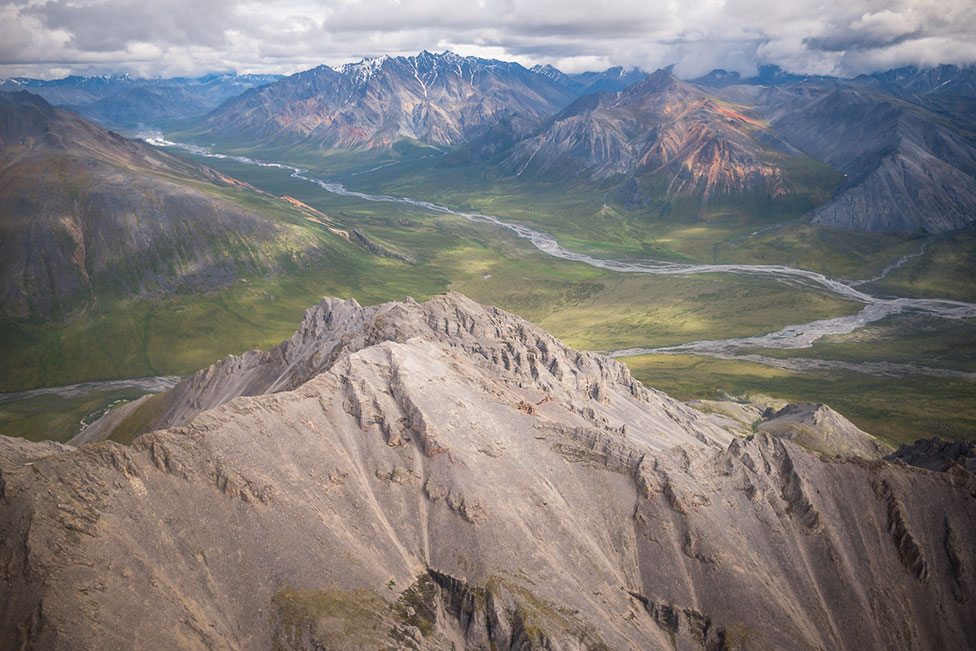 When something as minor as a few degrees temperature change can alter the location and timing of the calving, and a mosquito can dictate when and where the herd will begin moving, it's inconceivable that industrial development in the calving grounds would not have devastating consequences.
I was inspired by the passion, creativity and skill of every single one of my teammates, and we all benefited from the backcountry experience of several of our crew. They made raging creek crossings and steep shale descents manageable, and quite possibly saved a life.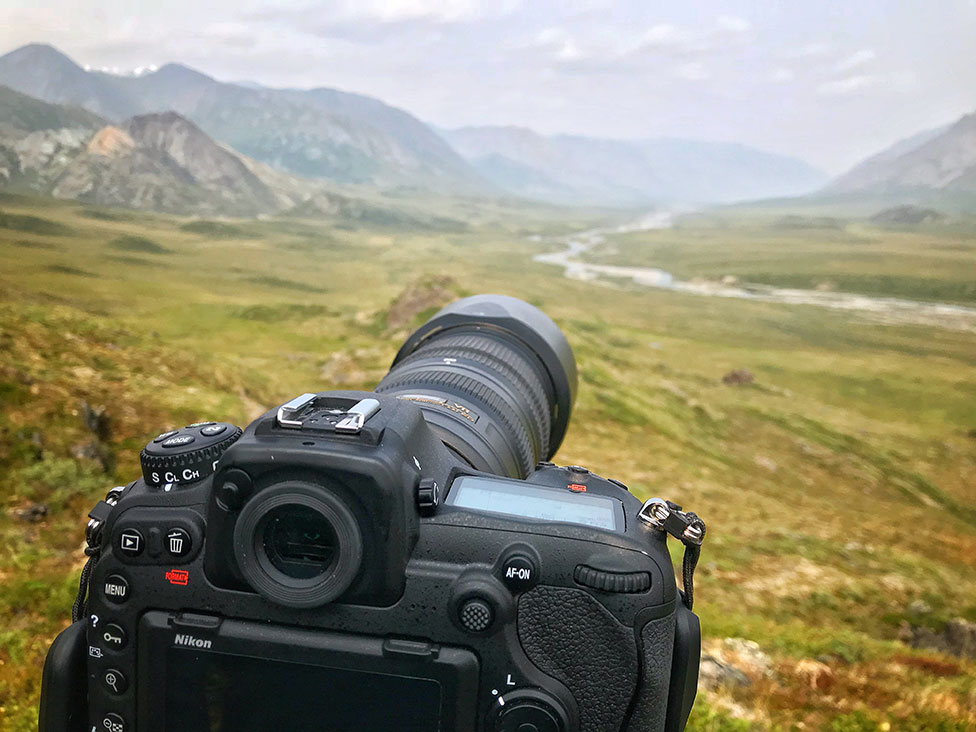 This was the photographic trip of a lifetime, into the heart of 'America's Serengeti', yet the lessons I learned were about much more than which camera or lens to use. I hope to continue using my photography skills to tell stories of wildlife and wilderness conservation in my new home on the prairies. Due to the harsh and remote conditions I kept my camera gear simple, and to a minimum.  My main body was a Nikon D500 with a Nikon 200-500mm f/5.6 lens. This combination kept my camera gear light and yet provided a long extended range.
Story and Images by Matt Jacques.
Matt Jacques has been a PPOC Member since 2013 and has Accreditations in Sports and Photo Journalism. He is a photographer with a unique focus on community and conservation. He is based in Battleford, Saskatchewan on Treaty 6 Territory, the ancestral and traditional home of First Nations and Métis people. After spending nearly twenty years living across Canada, he's proud to have returned to his prairie roots in late 2018. He is passionate about creating images that both captivate the imagination and foster a greater sense of connection to our planet's remaining wild places and species.
Matt is proud to have partnered with the Canadian Parks and Wilderness Society for his 2020 Calendar, 'Saskatchewan Wild', and will be donating 15% of all proceeds to help support CPAWS efforts to protect prairie wilderness.
Calendar available from: http://www.mattjacques.com/2020-calendar
www.mattjacques.com | IG: @MattJacquesPhoto | Twitter: @MattJacques