Thursday, December 19, 2019
XMAS FAMILY PORTRAIT SESSION TIPS
by Blog Master

Story and Images by Cheryl Struss.
The Christmas Season is a time that many families seek out a portrait session, whether it be just of their children or of the whole family. They are celebrating the season and wanting their portrait to look festive. Here are some general tips to assist in making your own sessions successful.
1. PLAN AHEAD AND PLAN EARLY
Many families leave their Christmas photos until the last minute putting pressure on you to have everything ready for them for Christmas. If you have a special holiday background or set, be sure to start your advertising early enough to book your sessions for what fits with your schedule. If you need a promo image, make sure to work that extra time into your planning schedule. At times early booking incentives may be useful to get potential clients into the holiday photo spirit a bit earlier and to fill up your calendar to save some room for last minute scramblers.

2. ADVISE ON WHAT TO WEAR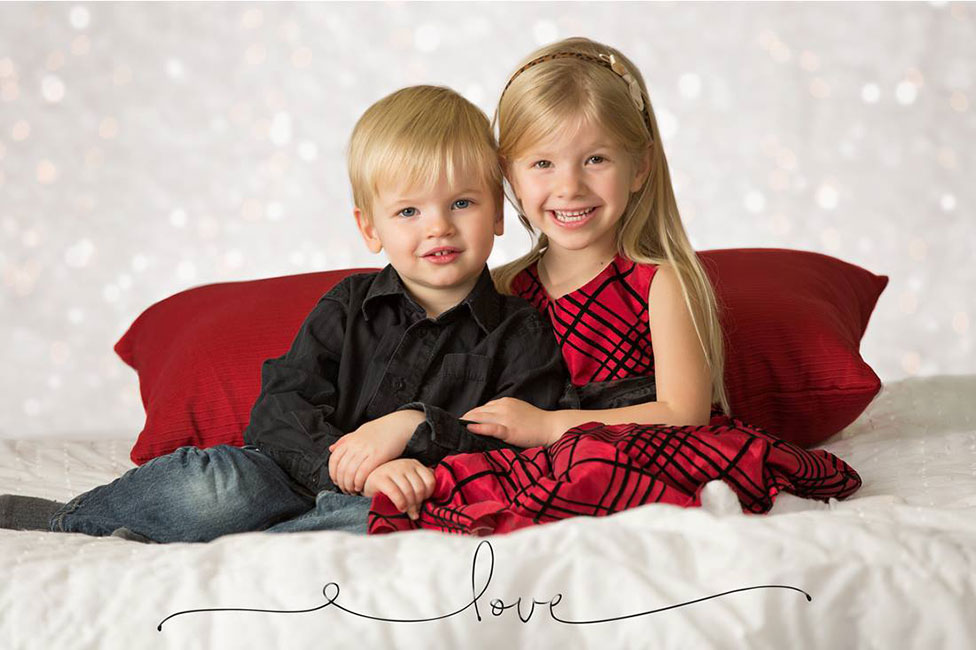 Clothing that clashes with a background never looks good so either stick with a neutral background especially if you know your mom clients are going to want to use that special Christmas outfit. The other option is to make sure your clients know what colours and styles will look best with your set up. This is especially important with specific themed sets. Nothing can ruin a nostalgic or themed set more than clothing that does not fit the mood or style of the set. Never assume that everyone knows how choose clothing or understands the importance of coordinating their clothing.
Choosing a Christmas set that where reds work well is often a wise idea as many parent's Christmas outfits for their children lie in the red and black arena.
3. ALWAYS EDUCATE ABOUT YOUR PROCESS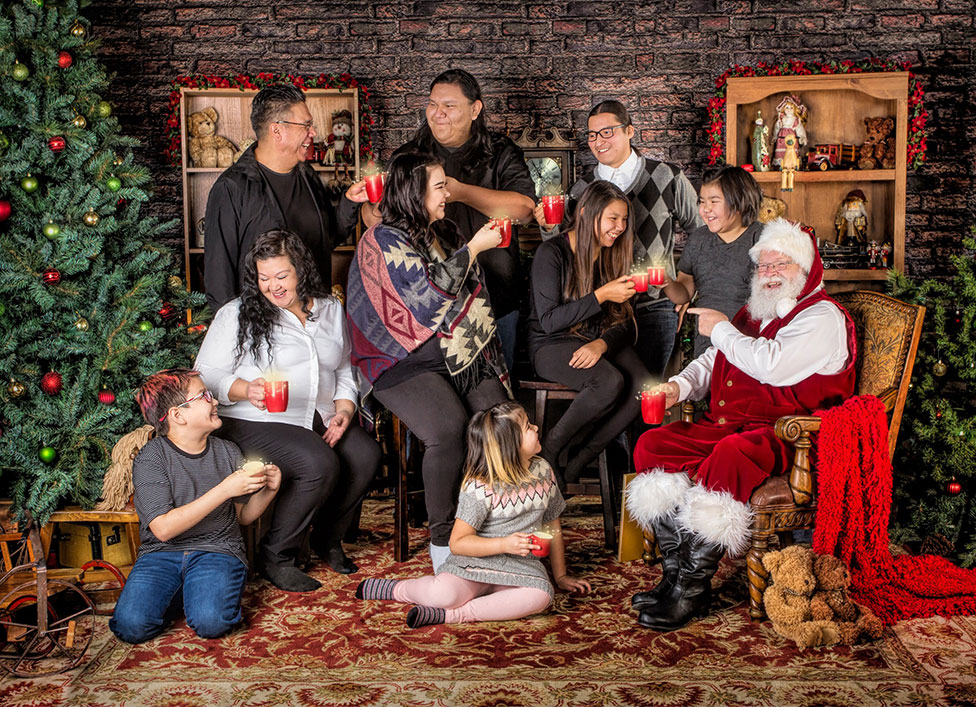 Are you a Wall Art studio and your client only wants Christmas Cards? Do they understand your pricing and what is or isn't included? Managing expectations is important so that there are no frustrations later for either side. A properley designed consultation before the session is a great way to review your product options. If a client is really interested in Christmas cards, then build an offer of complimentary cards with a certain size wall portrait to help you to sell a bigger scale. Or perhaps card pricing on a sliding scale where the more they purchase the lower the cost of the cards.
Keep in mind that really "Christmassy" scenes - unless timeless and/or nostalgic - are often not what people are interested in printing large for their wall. So design your backgrounds and sets with what your studio wants to sell with that in mind or create a special product offering for this special set.
4. PATIENCE AND CONFIDENCE IN DEALING WITH CHILDREN
Let parents know that their child's behaviour may not be perfect and that's okay. Also let them know that you may need to bribe them. Sometimes a single treat is all that is needed to save the day. Avoid chocolate (too messy) or anything that takes too long to chew and never bring it out too soon. Some children will take longer to warm up to a new situation. Keep this in mind when using mascots or characters such a Santa in your set. Younger children especially those in the 18 month to 2 1 /2 year range are especially cautious and often scared of costumed characters. Allowing ample time for a session will help to alleviate some of the pressure as a photographer that you might feel to working in this situation.

Communicating with and reassuring clients that you are there to help and make their session the best possible is always the best way to go and managing expectations and creating a great experience is a huge part of the process. A number of years ago when I had just started my portrait business I had a child session where both parents were present. The moment I started photographing both parents started calling the girl's name making loud noises and honestly being totally disruptive trying to get her to look.
I put down my camera and had a little chat with them that they needed to trust me and if I needed them to help gain their child's attention that I would let them know (mom actually proved to be very helpful when I had her follow my lead) but that 3 people trying to direct this 18 month old was just going create chaos. It's interesting that at the ordering session they mentioned that this was the best experience they had ever had with a portrait session. I believe it was the confidence I had to take control of the session.
5. KEEP CALM AND CARRY ON

 Mom is often very stressed at this time of year and giving her reassurance throughout the session that you're getting great images will help her to relax and enjoy the time more.
During one of my Santa sessions a little two year old was more interested in removing bulbs from the tree than she was with meeting or interacting with Santa. Young ones are often more interested in the set if there are lots of things for them to touch and feel and she was basically just throwing them around the room. I remember just running back and forth repositioning her to where I needed her to be – this is where using a tripod is a huge asset (an assistant would have been useful here too). I used those precious bulbs to distract and to position her where I needed her to be.

Patience and not willing to give up saved the day. In between running back and forth to reposition her I was constantly reassuring mom that I only needed a split second to capture a great moment. In this particular situation the parents were not only surprised but were thrilled with her portraits. I will admit there were a few less to chose from though lol. Parents love their famiies, they want to celebrate with them and celebrate them. As photographers - creating a great experience along with great portrait is a wonderful way to put a smile on someone during the Christmas season.
Submission and images by Cheryl Struss MPA F.Ph
Cheryl is a Master Photographer with the PPOC. She holds Accreditations in Newborn; Child and Infant; Couples; Wedding Environmental; Portraiture. She was Manitoba Photographer of the Year in 2017 and has been Nationally awarded "Best In Class Wedding Group" twice. She currently focuses primarily on Children and Family Portraiture. You can find her work at her website: www.cherylstrussphotography.com