Thursday, April 16, 2020
THE MAKING OF "HUMANE MEAT"
by Blog Master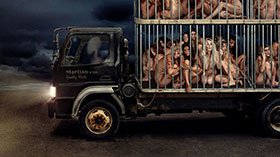 Story / Images by Victoria West. When I showed "Humane Meat" to my father, he said "do you think that one day you'll make something that I can actually hang on the wall? Your mind is a scary place."
Technically, my facebook feed is the scary place, with post after post from the many animal rights activists pages that I follow. I didn't have to think too hard to come up with this idea. The human race enslaves, confines, and kills 70 billion land animals every year. Human supremacy justifies this for many, so what happens if we weren't the most powerful/intelligent species anymore? That's what I wanted the viewer to consider. If we were in their place, the animals place, how would we feel?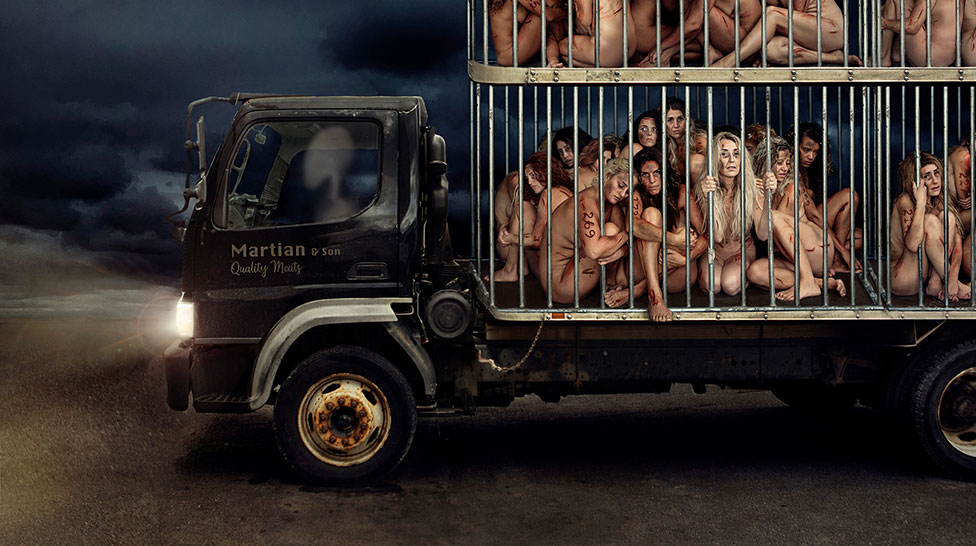 Final Image (Above).
Here's the inspiration images (below) that I gave to the models and my stylists.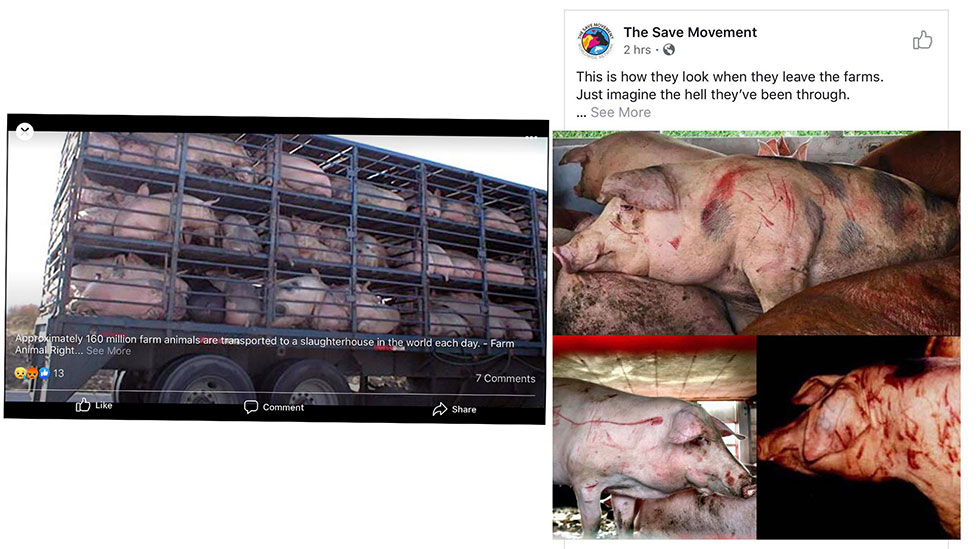 I had a pretty good visual in my head of the final image before I started it. The things I was unsure about were:
Could I get enough nude models?
Where would I find the right truck?
How do I find/make the cage?
How do I make an alien that doesn't look too cartoony?
So I had my list of concerns but I'm all about figuring it out as I go. My mother once told me I'm overconfident. She may have been right, but it means I don't place limits on myself. Limits are the killer of many a good idea. I just want to get started.
I sent personal messages to a few women I know and next thing I knew I had 7 who were willing to let my team mess them up and pose nude. Initially I had wanted male models too but that proved difficult. Which is fine since many slaughter trucks will often have all one sex or the other. Diary cows for example. So it wasn't a deal breaker.
As soon as I had the models we did the shoot. I used two strobes, one bounced off a big wall, and one for direction. I posed them a few different ways knowing I would need to multiply them. That pig truck was packed full. 7 wasn't going to be enough.
I also photographed the elements for the cage. We had a few bars that I liked the size of, so I thought the best plan was to build my own cage...in photoshop. It took forever but I couldn't see any other way. Especially considering the truck didn't belong to me and I couldn't exactly fit a real cage onto it. Plus, I'm too cheap to pay people to build things in real life that I can build for free...in photoshop. Here's my assistant helping me with the bar images.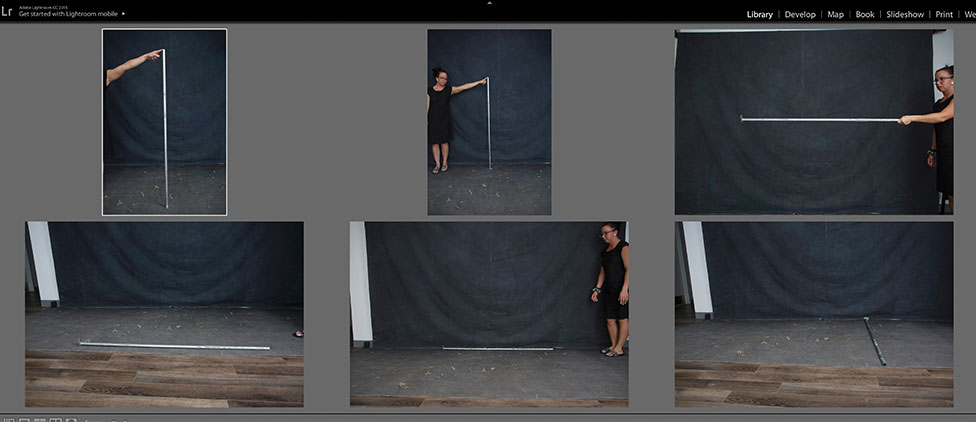 Speaking of the truck. While staring out the window in the studio office, I laid my eyes on the perfect one. I also used this sky. The flat line of the building makes it a very easy cut out. I took it with my phone a while before. I have hundreds of cell phone photos of skies purely for compositing.
I waited for a cloudy day before heading across the parking lot to take the truck image. It's a lot easier to make flat lit images work in a composite.
**Fun fact, that truck that I now affectionately call "meat truck", almost ran me off the highway about two weeks ago. Wouldn't that have been ironic.
As I work, I try to save multiple psd files in case I need to go back a step or fix something later on. It also pays off when I'm making behind the scenes like this one. So instead of watching me spend 10-20 hours building a cage and multiplying people (fun!), I'll just turn the layers on for you and you can watch the progression. It's not in perfect order but you get the idea.
Building the Cage and Multiplying People Video.
Piecing together the rest of the composite.
Truck Video
One thing you may have noticed was the alien was already in the truck. In retrospect, I could have easily just drew the alien in photoshop, but I did it the hard way and actually photographed a person to create it. I figured my bald headed husband would work nicely so I had my assistant slowly drag him across the floor while I photographed him with a really slow shutter speed. The end result was a see-through'ish looking person. I desaturated him, lowered the opacity, and then ended up liquifying him into a completely different shape. So that was way more work than it had to be but, live and learn.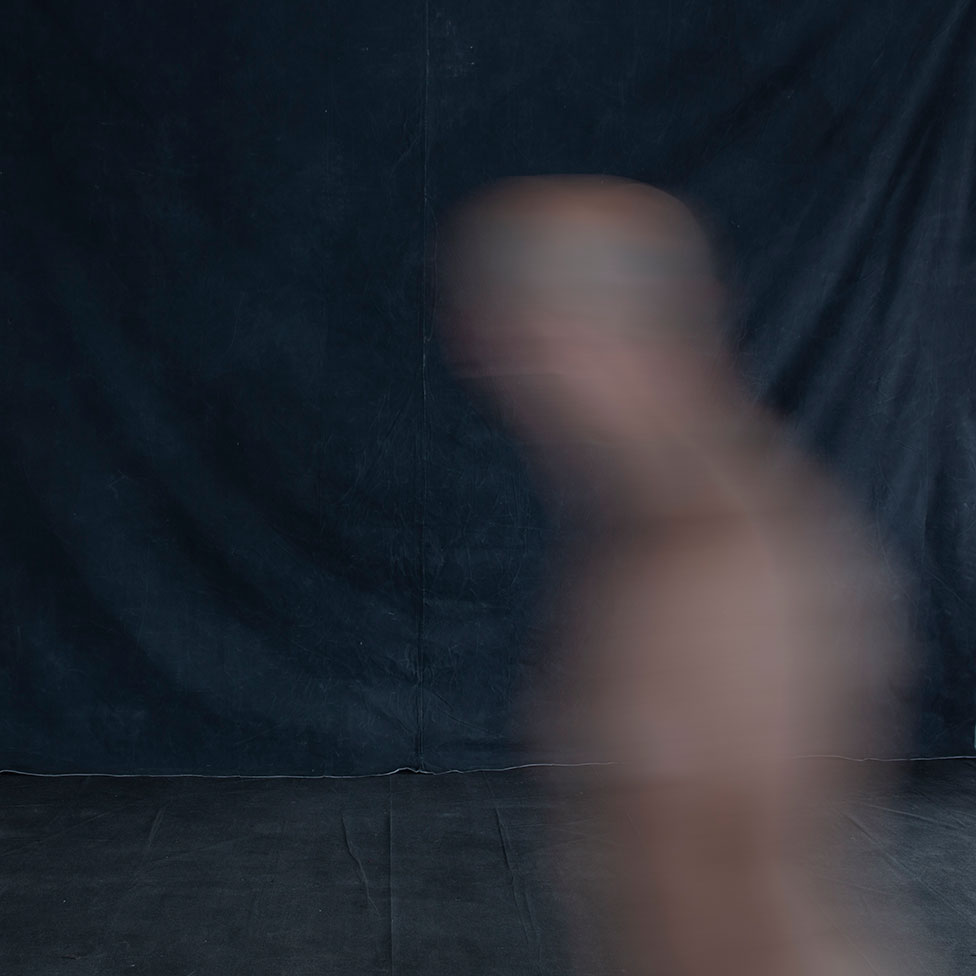 Now for the finishing touches. I wanted the message to be clear, that that truck was destined for the slaughter house, which is where "Martian & Sons Quality Meats" came in. Not every competition accepts titles so it's best if your image is not title dependent.
I also wanted it to feel moody, so I darkened down the image and then needed to figure out a way to turn that headlight on. I had no idea how to do that and honestly, if I wanted to do it again I'd need to go watch the tutorial I found on Phlearn that taught me how. When I said I figure things out as I go, I meant it.
So aside from some color toning, fine tuning some of the details, and going over it again and again with a fine tooth comb, that was the full story. It's been through a few competitions, made Team Canada 2020, scored Excellence in our 2020 Nationals and scored silver distinction at WPPI second half. More importantly I love it, am proud of it, and making it made me feel like I was making a difference. And that's really what matters when it comes to the art we create.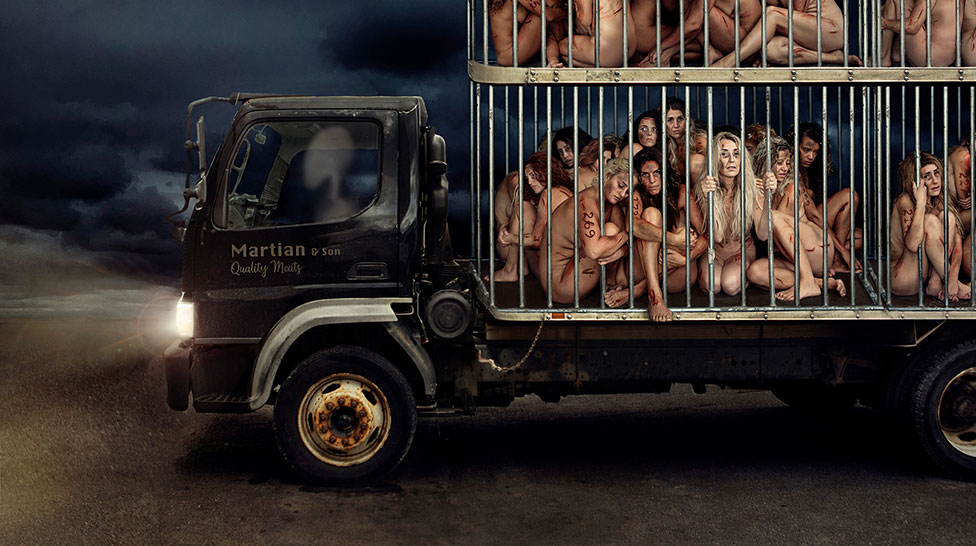 Story and Images by Victoria West.
Victoria West has been a full time portrait photographer for eleven years. Operating a studio just outside of Fredericton, NB, she offers a full service portrait experience for clients and has been recognized as a business leader in the community.
A proud member of the PPOC, a board member for the Atlantic Region, and an internationally awarded photographer, Victoria was honoured to be chosen as PPOC's 2019 Portrait Photographer of the Year, and also brought home a Bronze Medal for Team Canada at the 2019 World Photographic Cup.