Friday, January 15, 2021
LOVE WHERE YOU LIVE
by Blog Master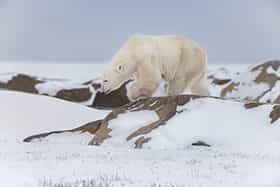 (Submission by Jacquie Matechuk). Love Where you Live (Falling in love with HOME all over again) In a time of global limitations and incapacitated socialization, staying motivated with day-to-day life has been a challenge to say the least. And if you're a photographic artist, well it's likely the strain has affected not only your spirits but your pocketbook as well. Even with the tremendous support of organizations such as our beloved PPOC, there's only so much time behind a keyboard one can handle.
Feeling somewhat defeated by all the economic uncertainty and mounting restrictions for travel and social interaction, I knew if I wanted to FEEL better, I would have to learn to LOOK at things differently. So, what better place to start than by looking for the things that hide in plain sight. Seeking out the extraordinary that exists right here, in my own backyard. So the real adventure started with a phone call and news of an opening to travel to Churchill and photograph (wait for it) polar bears. The perfect opportunity to fall in love with where I live, all over again.
"I'm all in!" (pretty much a default response for me). It was only July and no idea what was required, what it would cost, or even if we could go by the time November rolled around. But it didn't matter. It was a reason to look ahead and the optimism filled me with a sense of purpose and as the months trickled by, we finally slid into October. A mild obsession took over as we watched with hopeful anticipation that warm weather would keep the Hudson Bay waters from freezing. But just 72 hours before departure, we got the call. "The weather has turned and temperatures have dropped. The Bay filled with ice overnight so, it's up to you guys if you want to come up". Concerned the bears could be gone by the time we'd arrive, we had to decide if we were still going to try.
The morning of departure, a welcome update confirmed winds had changed and temperatures were warming. When we finally touched down in Churchill, we checked in quickly and hit the road with our Guides. Our faces were plastered against the windows as we scanned the snowy terrain for these amazing creatures. Alex (guide #1) covered some important "tips" for us newbees. 1) Don't leave your hotel room at night. The bears frequent the community so it's very possible to turn a corner and come face to face with one at any time. 2) the air sirens are scheduled to sound every night at 10pm. That's curfew and last call so get inside cause you're on your own. 3) all doors of cars and homes in town are left unlocked so in an emergency, shelter is available. 4) never get too far from the vehicle when we're out and ALWAYS do what your guide tells you. 5.) Whatever you're looking at or shooting, make sure you keep an eye on what's coming up behind you. Yep, welcome to Churchill.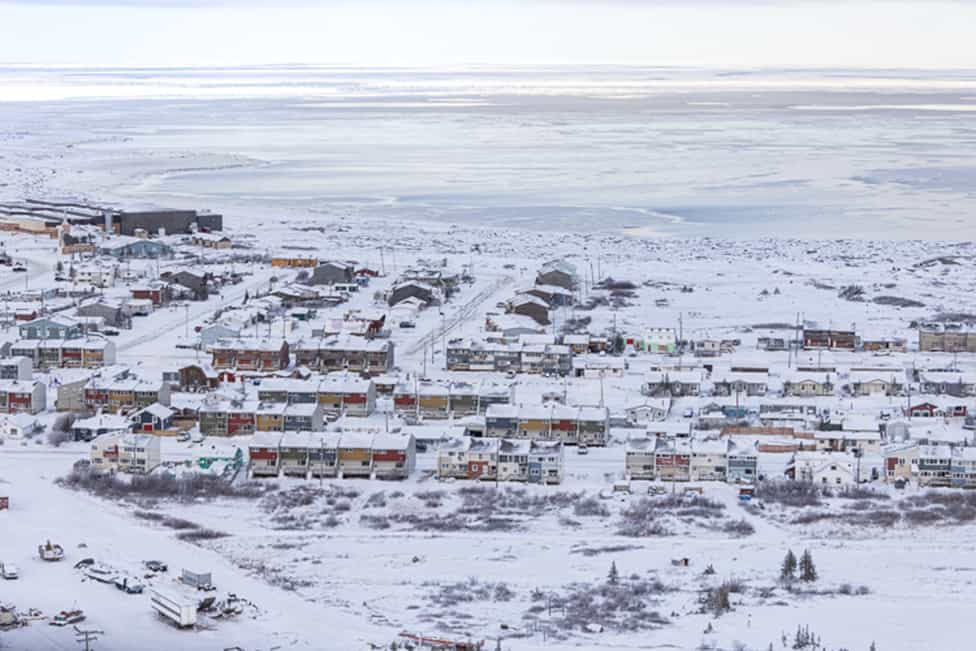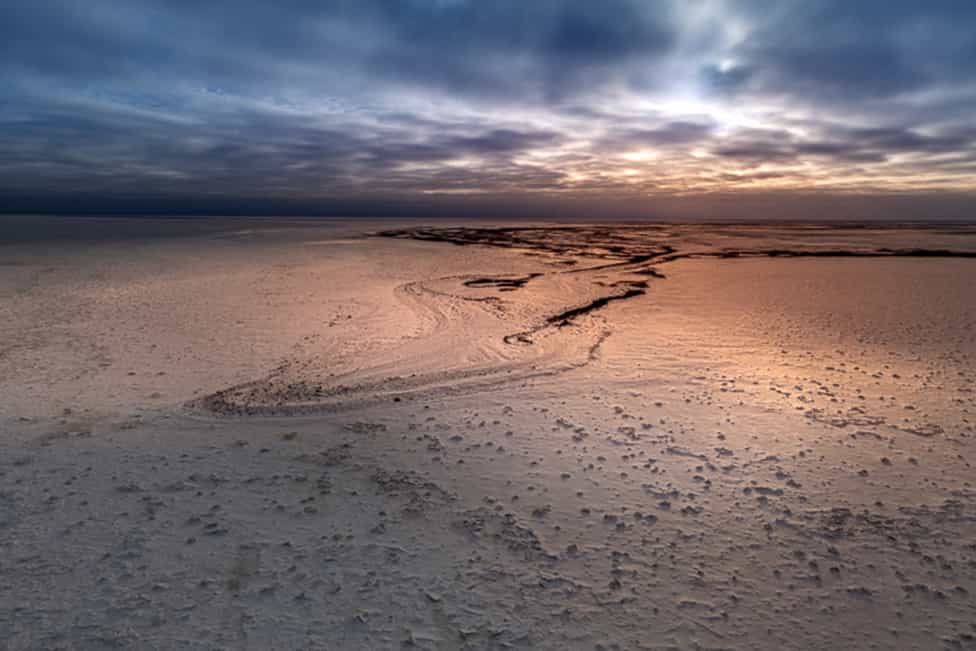 We travelled roughly 30 minutes when we spotted the first polar bear. He was massive. A single male roughly 200ft away lying down in the tall grass between the rocks. The snow fell sideways as we strained to adjust to the bitter winds. A small price to pay to see him rolling around in the snow, tossing his head and sprawling out before us. Roughly 150 shots later (yes, of the same bear just lying there - insert head slap), we loaded up and headed out to track down a mama and cub that were spotted near town. As we pulled up to the edge of the water, we could see them out on the fresh ice while it heaved and swayed beneath them. I stood in awe watching her struggle to keep from breaking through the weak surface while ensuring her young one was safe in her watch. A new level of respect and compassion swept over us all in this moment. But time to head back and prepare for our first full day.
6AM rolled around quickly as we packed up and headed down to meet Norm, guide #2. Norman took us out to Miss Piggy (an old plane crash site) to get us limbered up for morning. 
We were soon back on the road headed to the whale racks (a popular hangout for both bears and fox). Norman, while quiet for the most part, had a tendency to fire some real zingers if you were in close proximity. "Norm, stop, stop, STOP!" I called out. "Bear?", he asked. "I think so, behind the trees crossing the field". We waited, watched and yep there he was! Climbing up onto some snow-covered rocks, he was magnificent. We jumped out and caught some beautiful shots with snow gently falling around us. "Get in," Norm gently suggested. We moved like a Nascar pit crew and were on the road in seconds. Norm travelled perpendicular for a long way down before following a gentle curve in the road and finally pulling over. He threw the SUV into park, then looked at me through the rear-view mirror and smiled, "he'll come right to us." We jumped out and set up our gear and just as predicted, that incredible animal moved with grace and poise across the frozen plain in our direction. I nearly filled my card shooting every step and glance. He moved down the ditch and back up on the road no more than 25 ft away.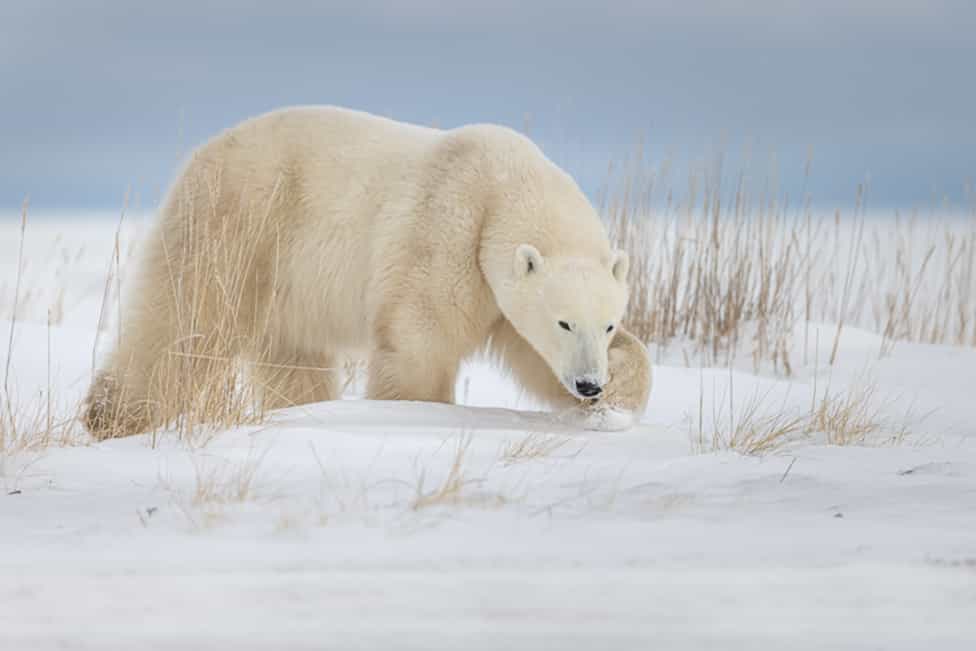 I was crouched low to the ground with Norm right behind me when I asked, "Norm, should I get in the car?". "Uhhh, should be ok" he replied. "Should be?" I coughed and he laughed. With a 100-400 on my Canon R5, I had no hope of fitting this entire animal in my lens so yes, I now shoot animal portraiture too (smile). The bear glanced over never breaking stride and crossed the road to the other vehicle that was tucked into a pull-out just behind us. He paused for a moment and then continued his journey uninterrupted and uninterested in our presence. It was mind-blowing. 
As with every journey though there are highs and lows. A young yearling cub curled up alone on a rock is not a typical sight. The connection between a female polar bear and her cubs is very strong. They are extremely dedicated mothers and tend to keep their cubs with them for as long as 2 ½ to 3 years after birth. In their first year, cubs are still nursing and have not developed skills to hunt for themselves. It's not until the second year the mother teaches her cubs just about everything, they will need to know to survive including hunting and swimming.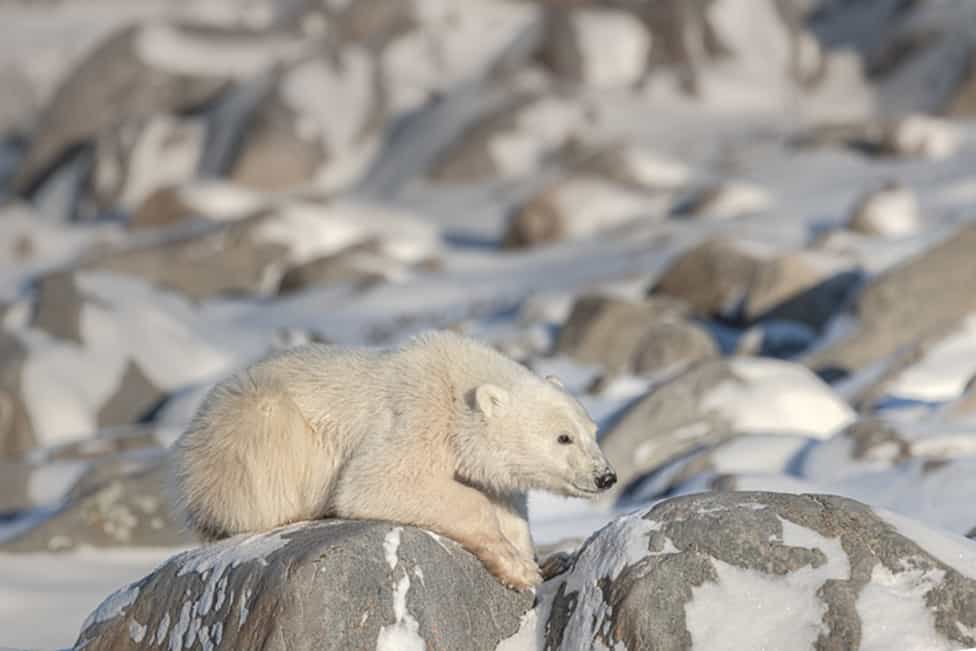 Although we didn't know where this little one's mama was, it was almost certain he was now on his own. We stayed for only a couple of minutes so as not to alarm or cause the cub any more stress. It was a solemn moment that has stayed with all of us and reminds us of a harsh life and fight for survival that exists beyond our lenses. I don't know if it was the weather and conditions alone, a positive outlook or just sheer dumb luck, but this incredible placed shared everything it had with us. From playful artic fox and busy ptarmigan to mama polar bears nestling with their cubs. We were gifted a chance to see, feel and embrace their story. 
Every conceivable situation and opportunity we hoped for, came to us. Every day we discovered a new highlight and every night we combed through hundreds of stunning captures. So many moments of joy and even sadness have left us forever connected to this place and I'm filled with gratitude for the people who shared it with us. This is truly the trip of a lifetime and if it wasn't on your bucket list before, I genuinely hope it is now.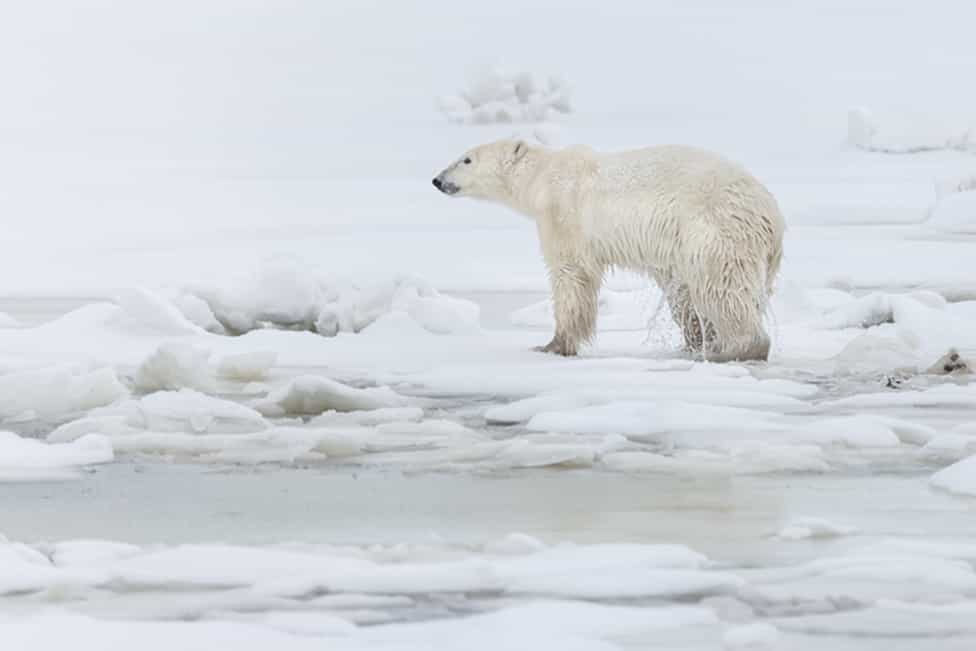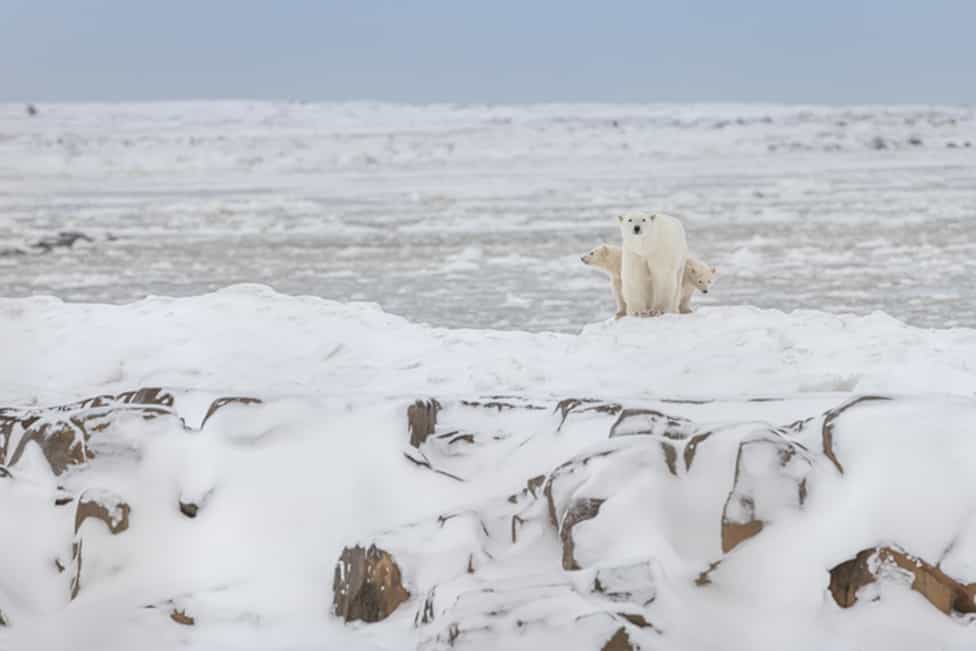 Article/Images submitted by: JACQUIE MATECHUK
Jacquie Matechuk, is an Accredited Member of the Professional Photographers Of Canada. She has an impressive list of National Accreditations including:Animals, Fine Art, Nature, Ornithology, Pictorial, and Sports. Jacquie is a Professional Lifestyle and Travel Photographer. Her business site is Jacquie Matechuk Photography. She is based in Alberta though she travels throughout the world.