Friday, October 21, 2022
PPOC-BC Fall Conference & Gala
by Diane Hanna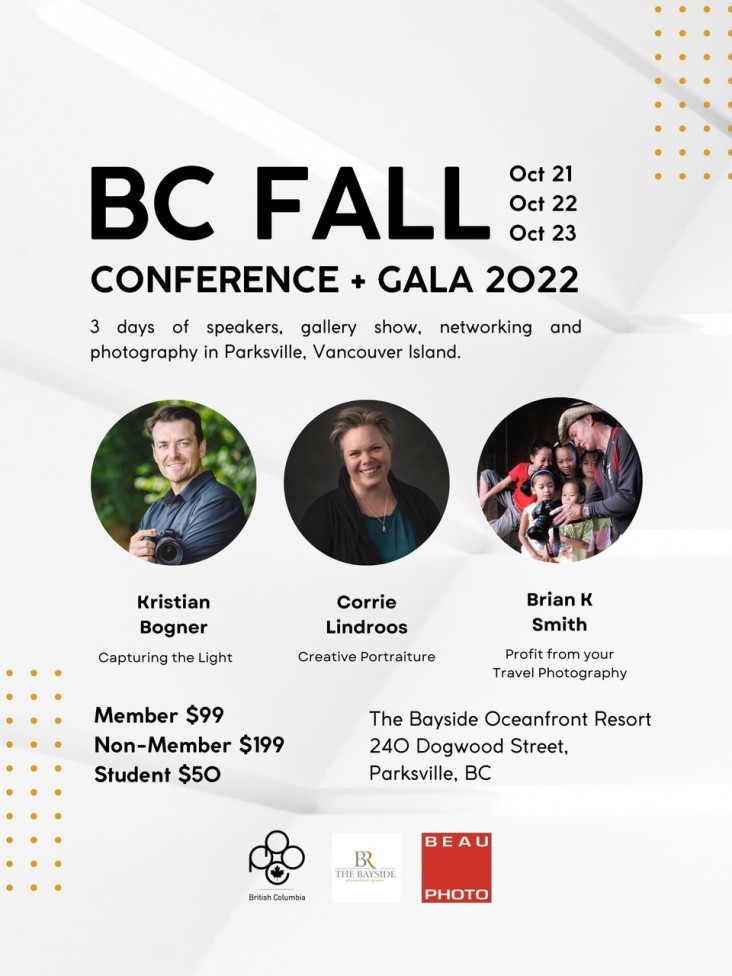 New to PPOC? Wondering what exactly the BC Fall Conference + Gala is?

Every year, PPOC BC hosts a conference which includes an educational component where speakers from all around Canada come speak on both creative photography and business related topics. We come together to celebrate winners of our annual BC Image Competition and you'll get to see Accepted, Merit & Excellence images hung in our gallery exhibition. A great part of the weekend is the networking! We have Social Nights planned for members to wind down and catch up and connect!

This year we are excited to have Kristian Bogner (@kristianbogner), Corrie Lindroos (@corrielindroosphotography) and Brian K Smith (@bksfoto) coming out to speak and share their expertise.

Looking to get your ticket?
https://www.eventbrite.ca/e/ppoc-bc-fall-conference-and-gala-2022-4310-0021-tickets-419715760137?utm-campaign=social&utm-content=attendeeshare&utm-medium=discovery&utm-term=listing&utm-source=cp&aff=escb