Wednesday, May 3, 2023
Stefan Malloch CPA - Exponential Growth as a Photographer; My Journey in Photo Competitions
by Tracy Munson
Photography has always been a passion of mine and over the years, I have honed my skills and developed a keen eye for capturing the "perfect shot", whatever that is. There are so many factors in what is considered "a great photograph." It was not until I started entering photo competitions that I truly saw the impact it had on my growth as a photographer. Participating in photo competitions, specifically with the Professional Photographers of Canada (PPOC) and others, has helped me improve my skills and advance my career.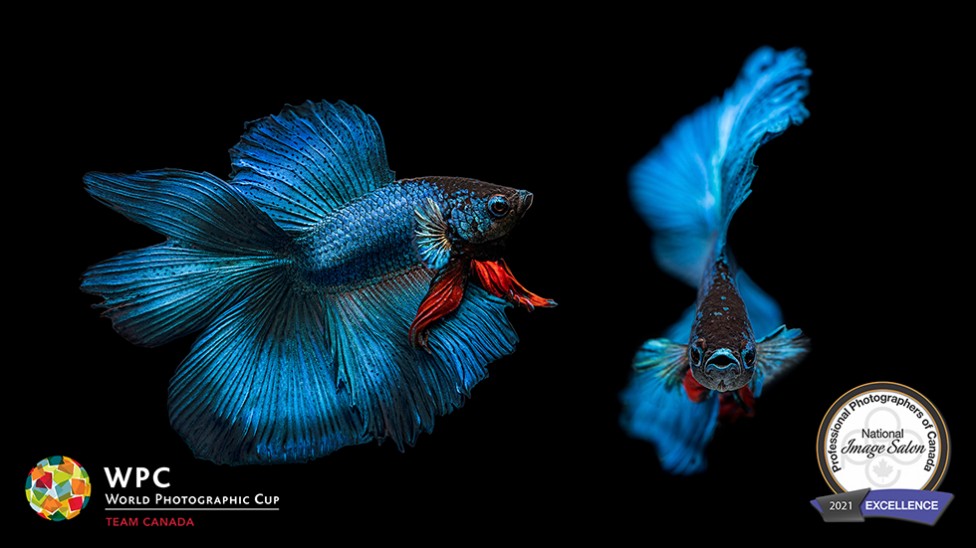 Elegance Under Water
When I first started entering photo competitions, I was nervous and intimidated by the level of talent I would be up against. However, as I continued to participate, I discovered that the competition was not as daunting as I initially thought. In fact, the competition was beneficial in helping me push my limits and strive to create even better images. There are usually so many amazing images that I am inspired by, I can't help but want to get out and shoot even more after a competition. The feedback I received from judges and other photographers is invaluable in helping me identify areas for improvement and areas where I was excelling. It's hard to have your work ripped apart sometimes but do it enough and there are things that will be pointed out that will be an "AH HA" moment for you. Another thing to consider is that judges are just people and they don't always get it right. An image could do well in one competition and poorly in another. Take the feedback and move forward. If you think an image is special, there is probably something there and it might just need some tweaks to take it to the next level. 
One of the biggest benefits of entering photo competitions was the opportunity to see my work alongside that of other talented photographers. This allowed me to gain a new perspective on my own work and understand how I could better my craft. The competition also helped me develop a deeper appreciation for the art of photography and the effort that goes into capturing the perfect shot.

Radioactive
Another aspect of participating in photo competitions was the exposure it provided. The competition allowed me to showcase my work to a wider audience and reach potential clients and customers. As I continued to enter and win awards, my reputation as a photographer grew, leading to more opportunities and collaborations with some big names in the industry.
Being part of the PPOC has been especially helpful in advancing my career. The organization provides its members with a wide range of resources and opportunities, including photo competitions, workshops, and events. The community of photographers within the PPOC is supportive and encouraging, and I have made many valuable connections through my membership.

Sacred Tradition
In 2021 and 2023, I was honoured to be selected as part of Team Canada for the World Photographic Cup. This international competition brings together photographers from around the world to compete in various categories and showcase their work on a global stage and for me the "Holy Grail" of competitions. Being part of Team Canada not only provided me with recognition and exposure but also allowed me to learn from and connect with some of the best photographers from around the world. The quality of work in the WPC is incredible as you can imagine. When you aim high and surround yourself with the best, it's hard not to end up among them. In 2022, it was one of my fellow PPOC members that encouraged me to enter the image into the WPC that ended up being selected. Without that input and support, I don't think I would have entered. So you never know where you will end up if you put yourself out there and surround yourself with good people.
Accreditation is also a great way to get feedback on your personal shooting style as well as increase recognition of outstanding achievement in a genre. Accreditation is submitting a collection of images to be judged to a high standard. There are many classes available in which to earn an accreditation.  If you choose to go down this path, don't rush. Take your time and add great photos to folders of the appropriate class as you go. After months and years of shooting you will be surprised what you end up with. Having an accreditation can be a great selling point for professionals selling their services. It adds that much more value and confidence. It's also a great talking point for networking. People are always more interested to hear what kind of photos you take rather than hearing that you just take photos, so the more credibility you have in a particular discipline, the more likely they are to see you as a professional. I like to have quick access to my portfolio online because you never know who you might run into that could lead to your next big break or opportunity. Don't forget to add your competition experience and results to your website and online presence. Be Proud!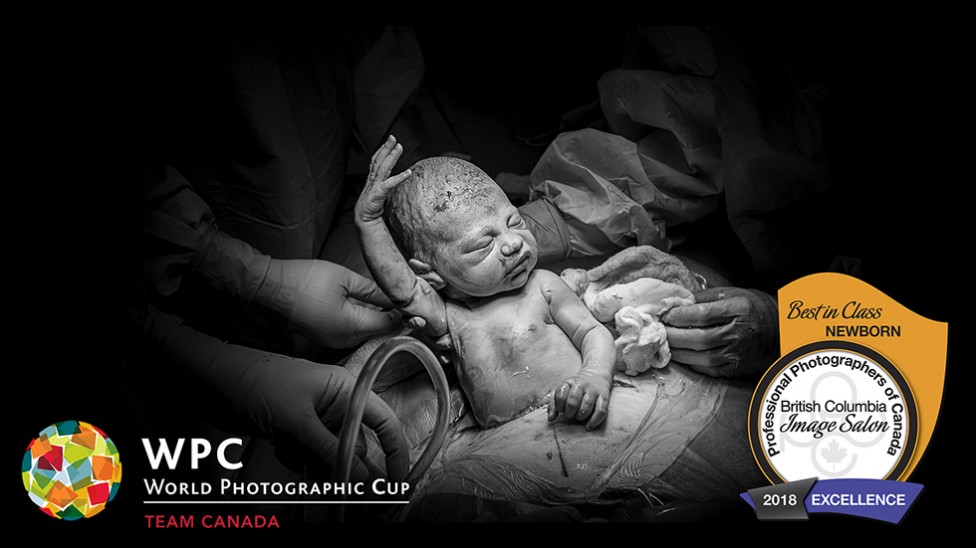 The Big Reveal
Participating in photo competitions has been an integral part of my growth as a photographer. If you are a photographer looking to grow and improve, I highly recommend participating in photo competitions because although it might be a bit scary at first, the benefits far outweigh the little bit of discomfort. After all, success is always just outside of your comfort zone.
There are many photographers that are happy to share their knowledge and experience and help guide or critique your work, regardless of skill. If you ask me, it's never too late and you are never too good to ask for help or just a second look. When it comes to competition, something you missed or an idea from a fresh pair of eyes could be the small difference you need to win. For beginners, or anyone really, the best piece of advice would be to make as many mistakes as fast as possible. Doing this will set you on a path to grow faster than you ever thought possible. I like to keep dated folders on my computer with work I'm proud of and then look back on them to see how my perception has changed over time. What I once considered a great image, might now send me cringing because of obvious flaws I just didn't have the experience to see. 
I challenge you to have the courage to put yourself and your work out there. Watch your art and self grow and welcome the opportunities and of course, feedback that will open doors you never knew existed.
Happy Shooting my friends!
Stefan is an Internationally Award Winning Accredited Professional Photographer and two time World Photographic Cup Team Canada Member living and working out of the beautiful Vancouver BC area. Passionate about photography he has pushed his creativity and self taught skills to limits he never thought he would achieve. With a business and mental health background, Stefan puts a unique spin on his business and how he presents his work. Balance in life is very important to him and he juggles several passions at a time. Find him out in nature taking pictures of the birds or hiking in the mountains, he is always teaching and creating in his own way.
You can find more from Stefan at: