Tuesday, July 23, 2019
Louise Gingras MPA
by admin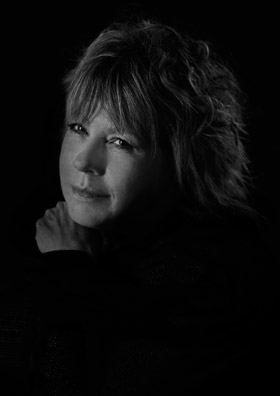 Louise Gingras MPA
Photo credit: Claude Brazeau MPA

Louise Gingras is mostly a commercial, architectural, editorial, product and advertising photographer. She also does graphic design, website design, photomontage and retouching for several professional photographers who are PPOC members.
After a 15-year career as a commercial partnership negotiator (buyer) in the world of retail sales, Louise needed a big change. In 2007, she quit her job to go back to school to learn about multimedia and photography. In 2012, she joined PPOC to meet other professional photographers and to volunteer in the association.
In 2018, when entering the National Image Salon, she received the award of Best in Class for Product Illustration.
In January 2018, Louise challenged herself to receive both the CPA and MPA designations at the 2019 Canadian Imaging. At the time, she had enough service merits, but she only had 30 merits from accreditations and 180 merits from her first submission to the Image Salon in 2017. That was 210 merits compared to the required 750 merits for the MPA designation. In 15 months, she managed to get 4 accreditations (food, commercial, animals, botanical), and got enough merits from her competition entries in 2018 and 2019 to achieve her goal.
So, Louise received both her CPA and MPA designations at Canadian Imaging 2019. She also received the Best in Class award for Product Illustration, one of her images was accepted into the Loan Collection and, to her surprise, she became the 2019 PPOC Commercial Photographer of the Year. She also represented PPOC and Canada at the World Photography Cup that year.
All of this happened because Louise challenged herself…

Website:
• English: http://dimensionfxmedia.com/
• French: http://dimensionfxmedia.com/fr/
Accreditations et salon images:
• English: http://dimensionfxmedia.com/whats-up/
• French: http://dimensionfxmedia.com/fr/quoi-de-neuf/
Louise Gingras MPA
Principalement, Louise Gingras est photographe commercial, produits, architecture, éditorial et publicité. Elle est aussi graphiste, designer de site web, spécialiste en photomontage et retoucheuse pour plusieurs photographes professionnels des PPOC.
Après une carrière de 15 ans comme négociateur d'ententes commerciaux (acheteur) dans le monde de la vente au détail, Louise avait besoin d'un grand changement de carrière. En 2007 elle a laissé son emploi et est retourné sur les bancs d'école pour s'orienter vers le multimédia et la photographie. En 2012 elle a rejoint les PPOC pour pouvoir rencontrer d'autres photographes professionnels et pour s'impliquer en tant que bénévoles auprès de l'association.
En 2018, lors de sa seconde participation au Salon national de l'image des PPOC, elle reçut son premier trophée « Meilleure de la catégorie » Illustration de produit.
En janvier 2018, Louise c'est lancé le défi de recevoir son titre de CPA et MPA en même temps au congrès Canadien de l'image 2019. A ce moment, elle avait assez de points-mérite de service mais seulement 30 points-mérites d'accréditations et 180 points-mérites obtenus à sa première compétition national en 2017. Ce qui représentait 210 points-mérites sur 750 requis pour le titre de MPA. En 15 mois, elle a donc réussi 4 accréditations (nourriture, commercial, animaux et botanique) et obtenu assez de points-mérites avec ses images de compétition en 2018 et 2019 pour relever son défi.
Au Congrès canadien de l'image 2019, Louise a donc reçu ses deux titres CPA et MPA des PPOC. En plus, elle a reçu un trophée « Meilleure de la catégorie » Illustration de produit, une image dans la collection permanente des PPOC et à sa grande surprise a reçu le trophée de Photographe commerciale de l'année des PPOC. Elle a aussi représenté les PPOC et le Canada à la Coupe du monde de la photographie en 2018.
Tout ça, parce que Louise c'est lancé des défis...
Site web :
Accréditations et images de compétition :