Sunday, October 6, 2019
FACEBOOK TIPS FOR PHOTOGRAPHERS
by Blog Master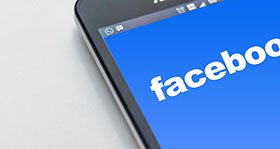 3 TIPS FOR IMPROVING YOUR FACEBOOK PAGE

With all the social media options out there, you may be wondering whether Facebook is essential to your social media strategy as a photographer. While Instagram focuses solely on images, Facebook allows you to build more community. Facebook remains the best platform for making connections with your clients, and it allows you to brand yourself too.


Here are 3 tips for improving your facebook page:

1. Keep it neat, clean and professional.

A lot of photographers use their personal facebook accounts for their professional images as well. This can be tricky, as wedding albums end up mixed in with your personal photos of your daughter's dance recital. This is why you need to keep a dedicated Facebook page for your business, so your potential clients don't have to filter through your personal images as well. Give your Facebook page a short title, so that it's immediately obvious what services you're providing.

2. Get some reviews.

Facebook allows past clients to leave a review, along with a star rating, on your facebook page. If your clients are happy with what you do, then they may take the opportunity to come back and leave a review for your page. Further, you can request clients leave a review when a session is completed. Reviews give potential clients peace of mind knowing you have other satisfied clients!

3. Post regularly.

Facebook allows you to post nearly anything - images, videos, even your latest blog post. It's a good idea to have a variety of content, but most importantly, you should be posting regularly! It is recommended that you post at least 3-4 times per week, and no more than twice per day. There is also an ideal time of day to post - surprisingly, content posted between 1:00 PM - 4:00 PM tend to get more engagement. It's worth it to keep track of your engagement based on the time of the post to nail down a good time that works best with your followers.


GOING LIVE: FACEBOOK LIVE FOR PHOTOGRAPHERS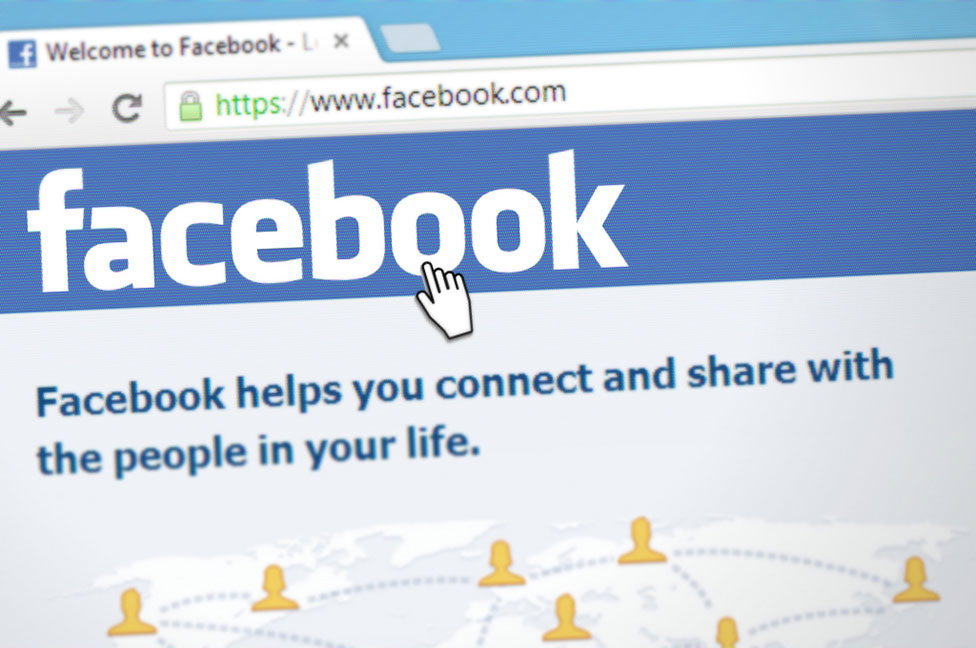 Photographers and all Facebook users have seen a sharp dropping engagement lately, with new algorithms taking over and hiding our posts from our followers. It's frustrating, and many photographers are wondering if keeping their Facebook pages is even worth it. However, Facebook pages have been back on the rise since the introduction of Facebook Live.

No one really wants to do a live stream - the idea can be very intimidating. However, if you want to get ahead of your competition on Facebook, you're going to have to bite the bullet and go Live.

Because Facebook has become a pay-to-play platform, the emergence of Facebook Live is great - it's a free way to boost your engagement with your page.

Facebook Ads can be confusing, and many business owners make mistakes with them, which simply just wastes your money. However, Facebook Live gets you around this problem, because your video will appear in people's feeds. What's more, users can engage with your video live, leaving comments and questions for you. Best of all, even after the live feed has ended, users can still go back and watch, and continue to leave comments.

If you're ready to dive into Facebook Live, it's essential to plan what you're going to talk about and ensure you're putting out quality content.

Making notes on your topic is helpful - you don't need to fully script yourself, but having a short guideline will ensure you're not missing any of your ideas, and will help you transition between topics.

Most importantly, at the end of your Facebook Live broadcast, be sure to leave a call to action for your users - this could be a link to your mailing list, or a question that they can answer in the comments. The idea is to get people engaged with the feed, as more engagement increases visibility to more users.
Article submitted by Karyn Lee, CPA MPA. She is an Accredited Master Photographer with the PPOC. Her business is listed as Karyn Lee Portrait and is located in High River, AB. She can be contacted for sessions via her FB page or website:  www.karynleeportrait.com
EN FRANCAIS: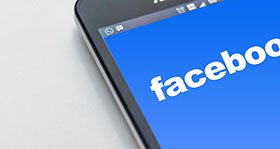 3 CONSEILS POUR AMELIORER VOTRE PAGE FACEBOOK

Avec toutes les options de réseaux sociaux disponibles, vous vous demandez peut-être si Facebook est essentiel à votre stratégie de réseaux sociaux en tant que photographe. Alors qu'Instagram se concentre uniquement sur les images, Facebook vous permet de créer une communauté plus développée. Facebook reste la meilleure plateforme pour établir des liens avec vos clients et vous permet également de construire votre image de marque personelle.

Voici 3 astuces pour améliorer votre page Facebook:

1. Gardez-la soignée, propre et professionnelle.

De nombreux photographes utilisent également leur compte Facebook personnel pour leurs images professionnelles. Cela peut être délicat, car les albums de mariage se mêlent à vos photos personnelles du récital de danse de votre fille. C'est la raison pour laquelle vous devez conserver une page Facebook dédiée à votre entreprise, afin que vos clients potentiels n'aient pas à filtrer également vos images personnelles. Donnez à votre page Facebook un titre abrégé pour que les services que vous offrez soient immédiatement visibles.

2. Obtenez des avis.

Facebook permet à vos clients de laisser un avis, ainsi qu'un classement par étoiles, sur votre page Facebook. Si vos clients sont satisfaits de votre travail, ils peuvent en profiter pour revenir et laisser un commentaire pour votre page. En outre, vous pouvez demander aux clients de laisser un avis à la fin d'une session. Les avis donnent la tranquillité d'esprit aux clients potentiels, sachant que vous avez d'autres clients satisfaits !

3. Publiez régulièrement.

Facebook vous permet de publier presque tout : images, vidéos et même votre dernier article de blog. C'est une bonne idée d'avoir un contenu varié, mais surtout, vous devriez publier régulièrement ! Il est recommandé de publier au moins 3-4 fois par semaine et pas plus de deux fois par jour. Il est également surprenant de noter que le contenu affiché entre 13 h et 16 h a tendance à susciter un plus grand engagement. Cela vaut la peine de garder une trace de votre engagement en fonction du moment de la publication pour déterminer le bon moment qui convient le mieux à vos abonnés.


DIFFUSION EN DIRECT: FACEBOOK LIVE POUR LES PHOTOGRAPHES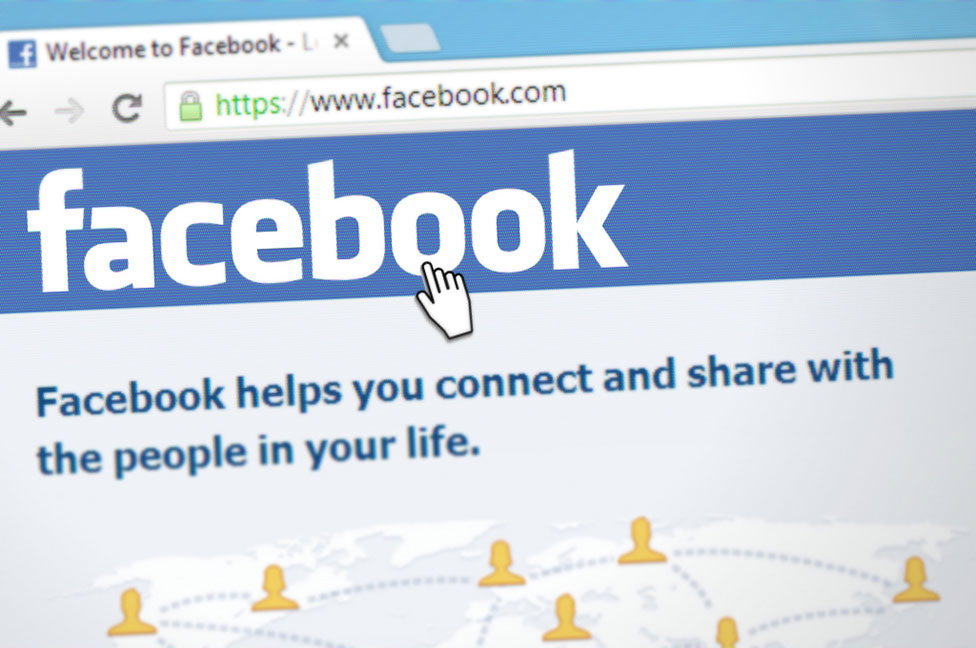 Les photographes et tous les utilisateurs de Facebook ont ​​récemment constaté une forte baisse de l'engagement, avec de nouveaux algorithmes prenant le dessus et cachant nos publications à nos abonnés. C'est frustrant et de nombreux photographes se demandent si le maintien de leur page Facebook en vaut la peine. Cependant, les pages Facebook sont à la hausse depuis l'introduction de Facebook Live.

Personne ne veut vraiment faire de diffusion en direct - l'idée peut être très intimidante. Cependant, si vous voulez avoir une longueur d'avance sur vos concurrents sur Facebook, vous allez devoir prendre votre courage à deux mains et passer au direct.

Facebook étant devenu une plate-forme payante, l'urgence créée par Facebook Live est fantastique : c'est un moyen gratuit de renforcer votre engagement vis-à-vis de votre page.

Les publicités Facebook peuvent être source de confusion et de nombreux propriétaires d'entreprise commettent des erreurs qui gaspillent tout simplement votre argent. Cependant, Facebook Live vous aide à résoudre ce problème, car votre vidéo apparaîtra dans les flux des internautes. De plus, les utilisateurs peuvent engager avec votre vidéo en direct, vous laissant des commentaires et des questions. Mieux encore, même après la fin du flux en direct, les utilisateurs peuvent toujours revenir en arrière, regarder et continuer à laisser des commentaires.

Si vous êtes prêt à vous plonger dans Facebook Live, il est essentiel de planifier ce dont vous allez parler et de vous assurer de diffuser un contenu de qualité.

Prendre des notes sur votre sujet est utile - vous n'avez pas besoin de rédiger vous-même un script, mais une brève directive vous permettra de ne manquer aucune de vos idées et vous aidera à faire la transition entre les sujets.

Plus important encore, à la fin de votre diffusion Facebook Live, veillez à laisser un appel à l'action pour vos utilisateurs - il peut s'agir d'un lien vers votre liste de diffusion ou d'une question à laquelle ils peuvent répondre dans les commentaires. L'idée est d'impliquer les gens dans le fil, car plus d'engagement augmente la visibilité pour plus d'utilisateurs.
Article submitted by Karyn Lee, CPA MPA. She is an Accredited Master Photographer with the PPOC. Her business is listed as Karyn Lee Portrait and is located in High River, AB. She can be contacted for sessions via her FB page or website:  www.karynleeportrait.com