Thursday, July 8, 2021
BEST PPOC BENEFIT - MEETING NEW PHOTOGRAPHERS
by Blog Master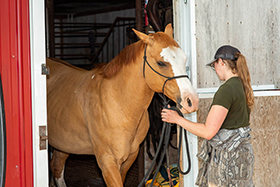 I've been a member of PPOC-MB for close to 4 years now. PPOC has been such a blessing, as it's provided me and others with so many benefits. I've managed (with the assitance of many members), to become Accredited in 4 different photography genres. However one of the best (if not best) benefits, is the opportunity to meet and interact with other photographers. A chance to not only learn something - but to socialize as well.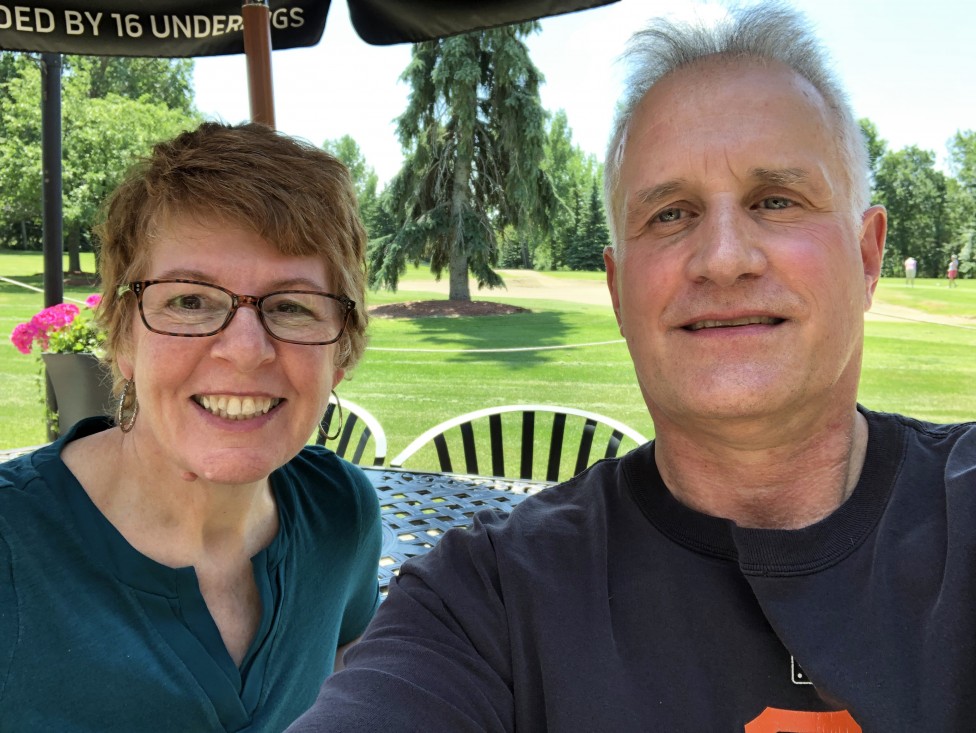 During all these Covid Lockdowns us PPOC members managed to stay in contact via the Online Meetings. However, since the Social Restrictions have been slowly lifted, I challenged myself to "get out there" and meet/interact face-to-face with more of our members. I recently had a fabulous lunch get-together with one of our most experienced Master Photographers, namely Marlene Fast. We chatted about everything from Photography to World Politics. Wonderful day!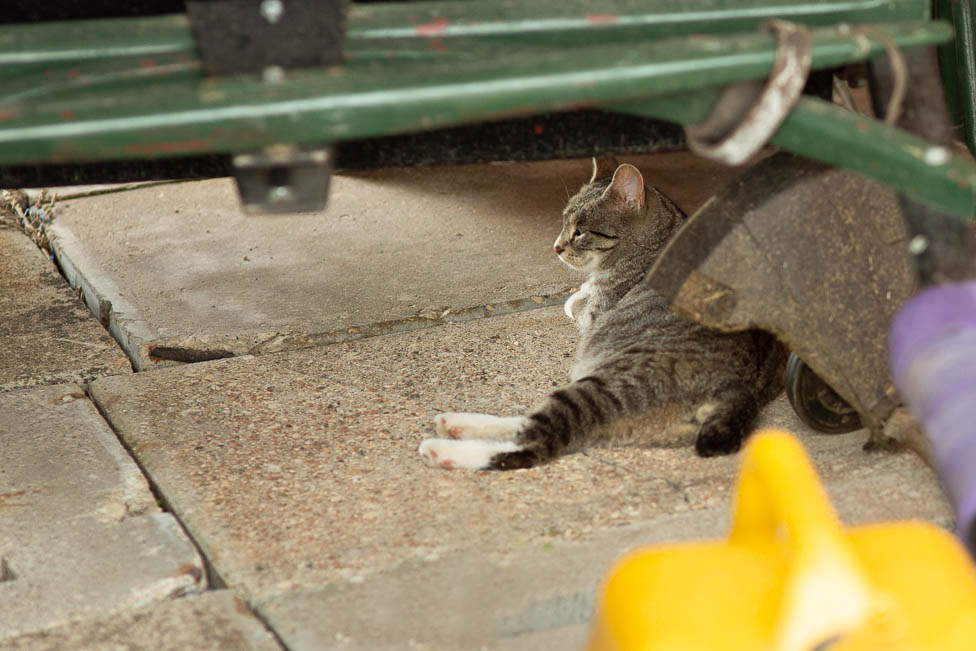 My next get-together was with one of our Aspiring Members - Gundi Manteufel-Grajciar. I am a "people photographer" and Gundi is currently working towards her first Accreditation in Equine Photography (totally opposite to my area of expertise). So what better way to get to know her then to tag along with one of her Equine Shoots at a local Manitoba Farm. I met her in the evening at a predesignated farm that had many horses, a few cows, 5 energetic dogs and one barn cat. This was going to be fun!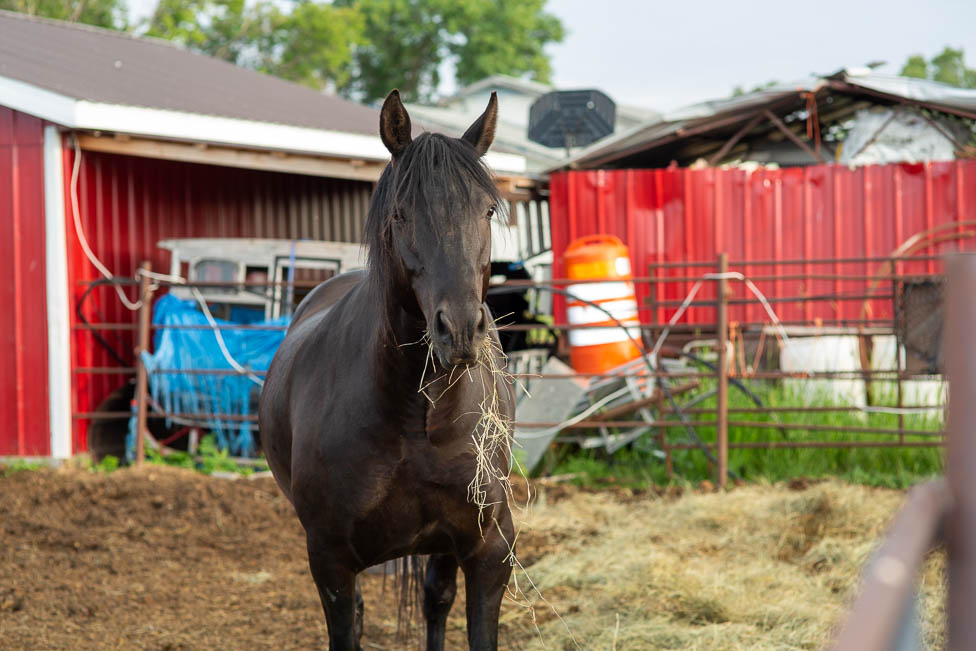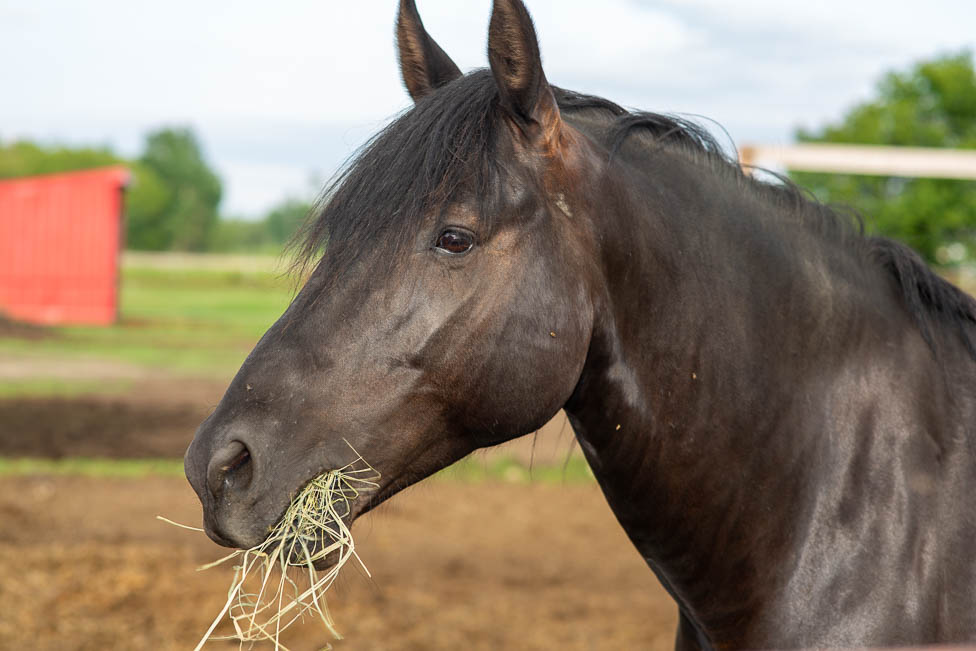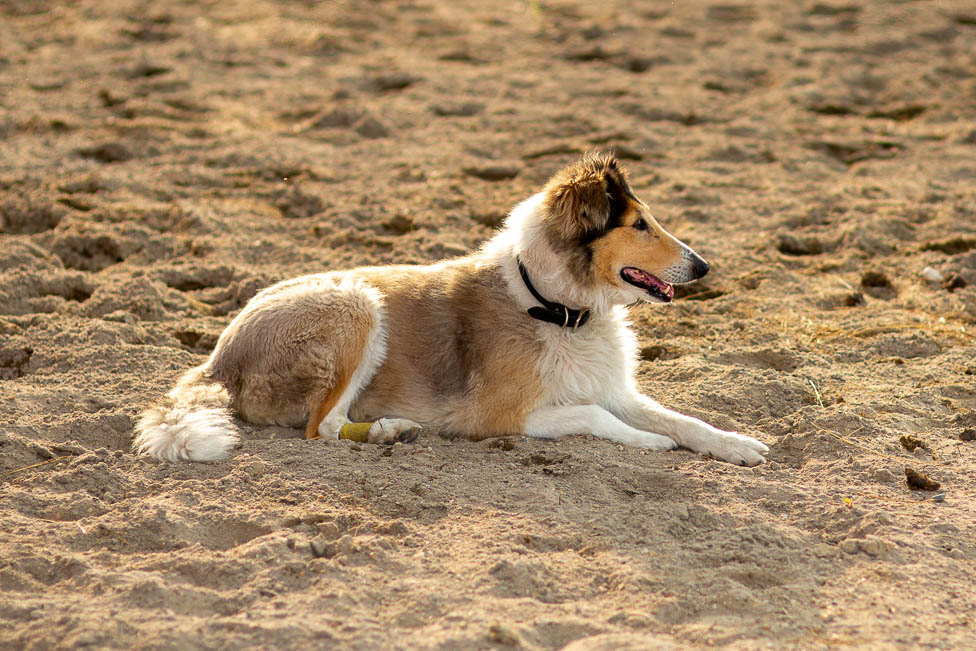 The farm (RED OAK STABLES) was located a few minutes south of Grunthal, MB. Our host for the evening was "Lisa" - who took care of the horses and all the other animals.  Many thanks to the owner - Laura for allowing us to photograph on her farm. I also discovered that they had a huge pond on the property - and the dogs would launch themselves into the water while chasing a thrown stick. This was very exciting as this was a photography experience that was totally new to me. Barn animals and Dog Sports! Very Cool. We had perfect weather, as it was warm and almost no pesky mosquitos.  The main horse that was being photographed tonight was a light brown beauty named "Jasper".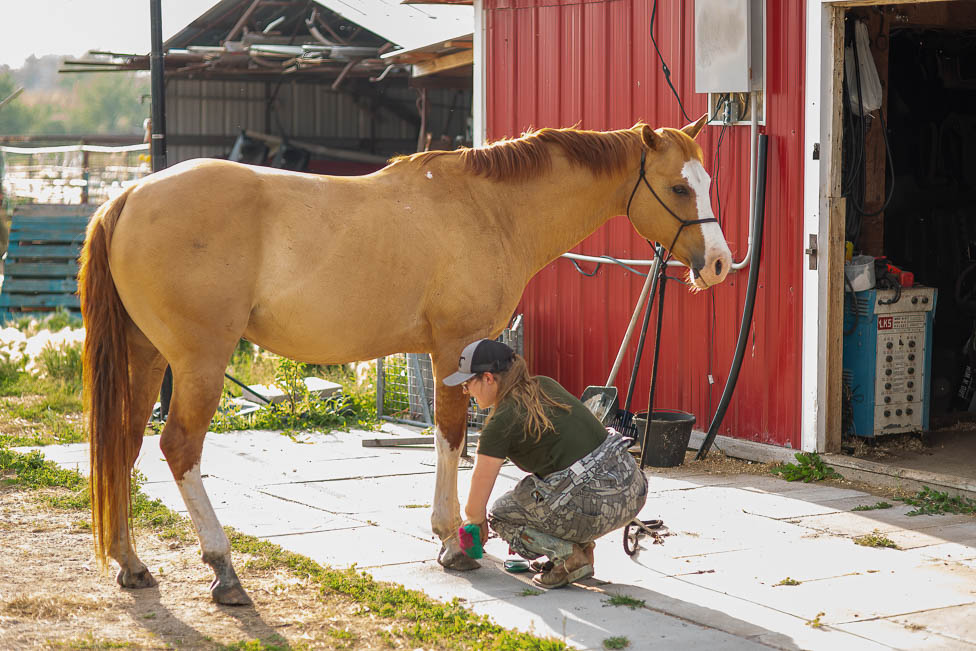 Gundi and I positioned ourselves around the Quarter Horsse - Jasper - and we took a variety of photographs. He was a great model, as he was calm and maintained his position for the most part. I was really appreciating the difficulty in obtaining an Equine Accreditation. Horses will follow some direction - but if they don't feel like it - then it's tough luck for the photographer. Gundi came prepared, with lots of patience and a good sense of humour. She also had an APP that played horse sounds - which perked up Jasper for his photos. The dogs were always close by ready to play with "their toys".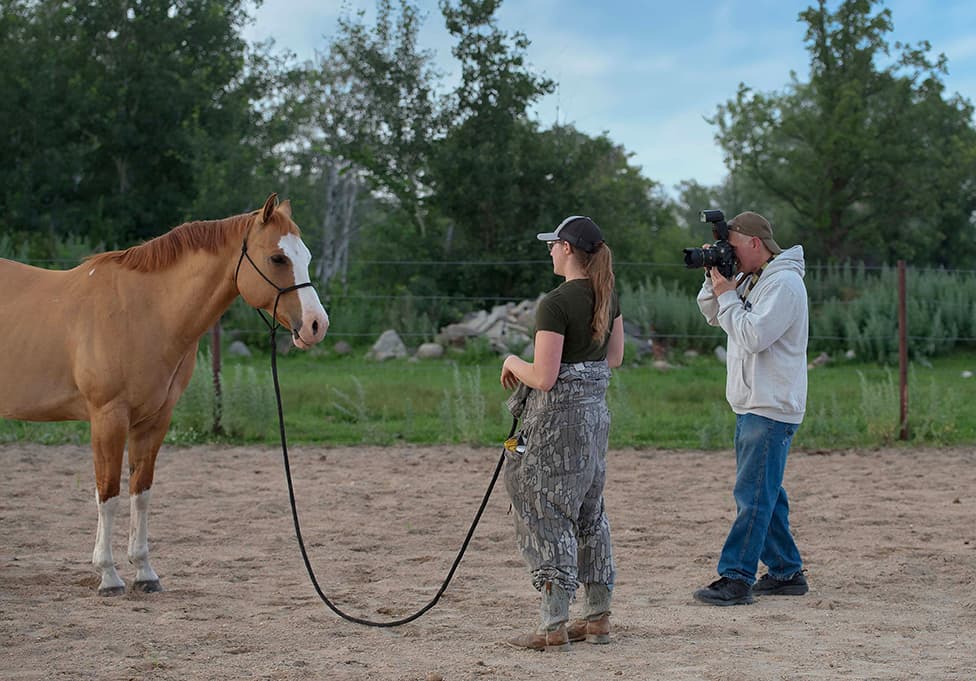 After spending quite a while with Jasper (in a few different locations) - it was now time for the Sports Dogs to play. These dogs were all had some "Border Collie" and "Blue Heeler" in them. Translation: They had the NEED FOR SPEED! The fact that the pond had weed or algae made no difference to these fun loving "fetching machines".  Some of the names of these dogs were: Bueno, Red, Laddie, and Briar. We gathered up our gear and moved over to the pond. Lisa was the official "stick-thrower" while Gundi and I snapped away. For this part of the shoot I used my 70-200mm 2.8 lens and did the best I could.  That's a tough assignment getting Sports Dogs in focus. Here's a sample of all the mayhem.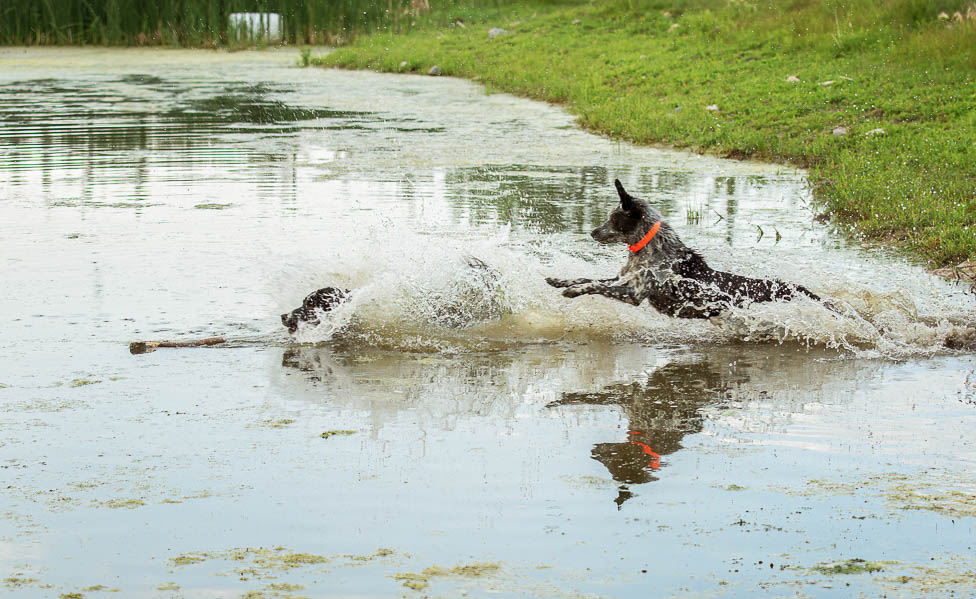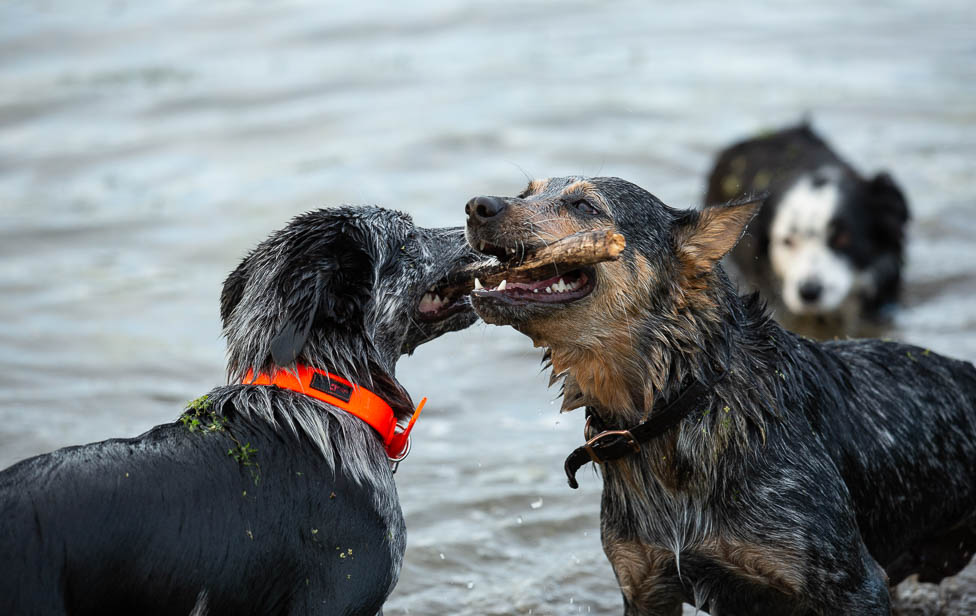 This one little black and white girl decided the action was too wild. She grabbed a spot in the water and became a spectator (next image).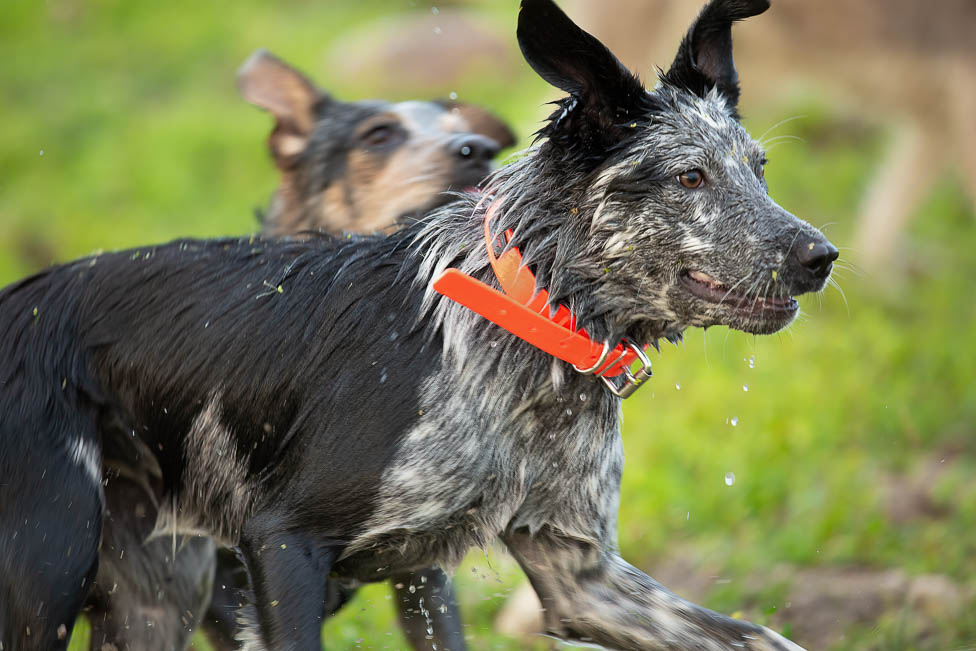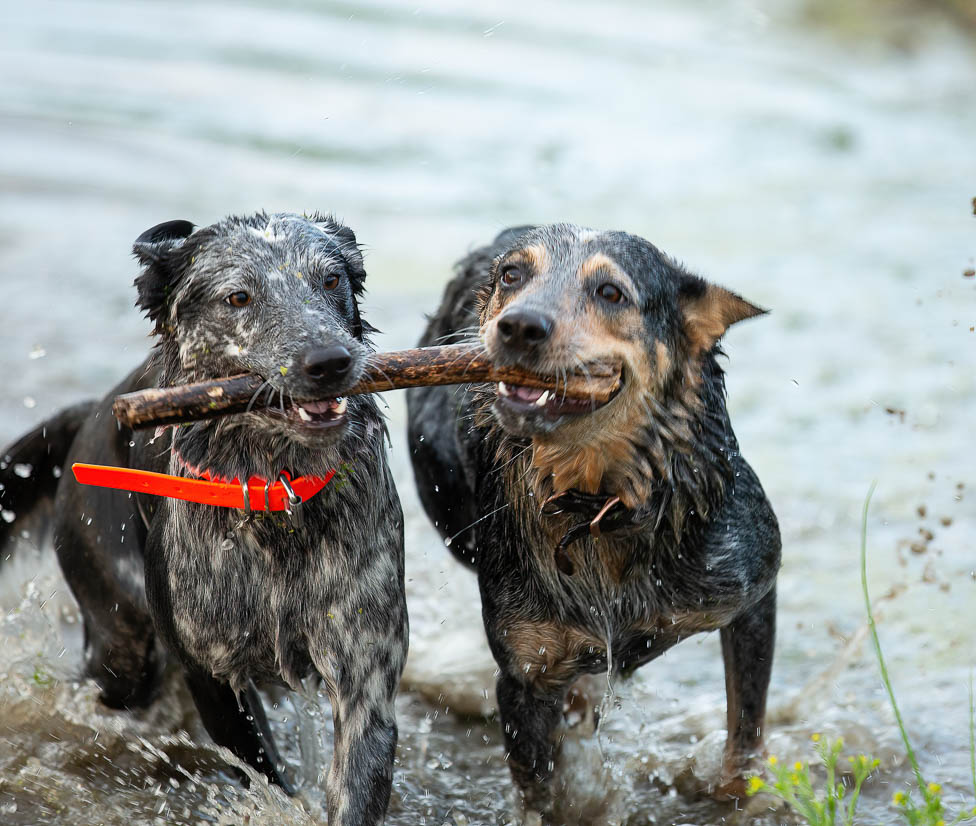 Through the entire time, Gundi and I snapped our pics as well as chatted about "life". We got to know each other a little better and had a fabulous time doing so. This was eactly what both of us needed... (some face to face interaction} which was such a positive energy boost. It was also so interesting to challenge oneself in an area of photography that you are not familiar with. You bring the skills you have - and apply it to a new subject matter. This included some of the horned cows that were in the pasture.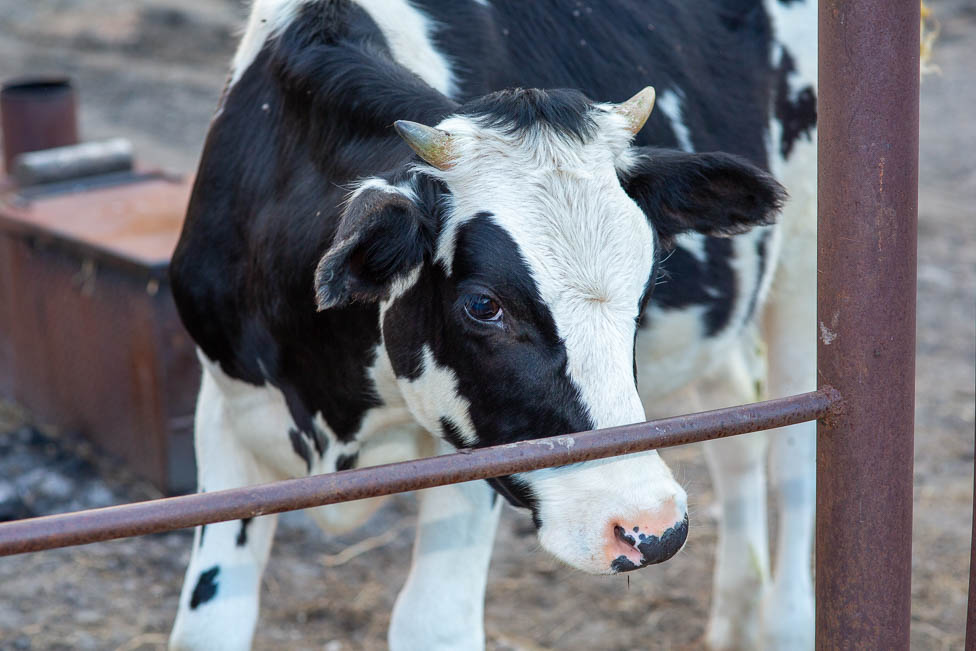 Lisa was telling me that cows are a very curious animal. I found that out personally as this one gal kept following me and my camera around. Guess she was a bit of a "ham"!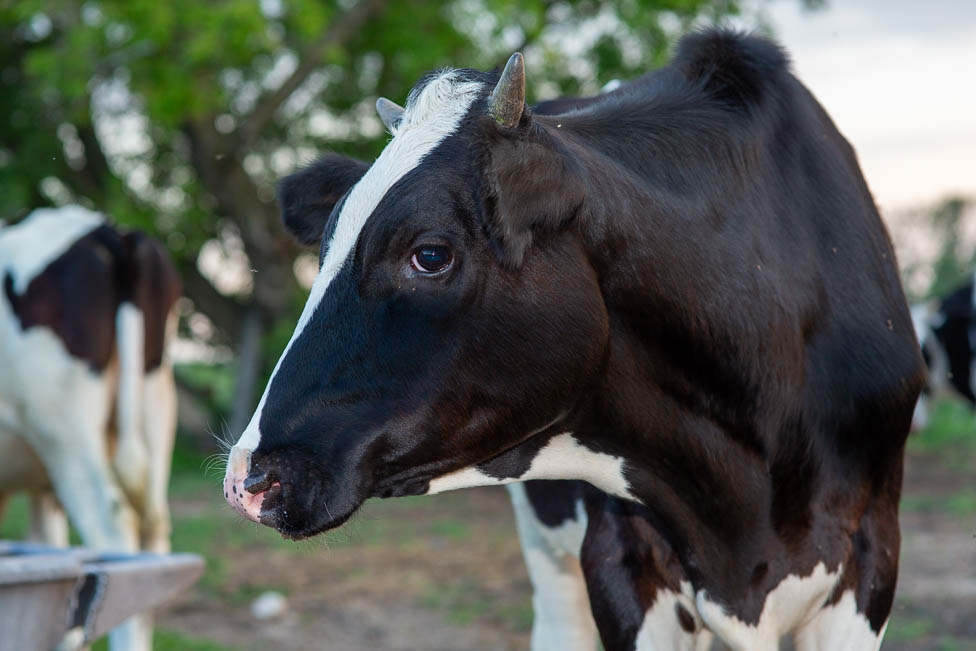 We finished off the evening playing with Gundi's new puppy that she had bought from this farm. It was such a cutey. It even posed with it's Mommy - who happens to only have 3 legs. And did I mention that she was jumping into that pond at full tilt as well?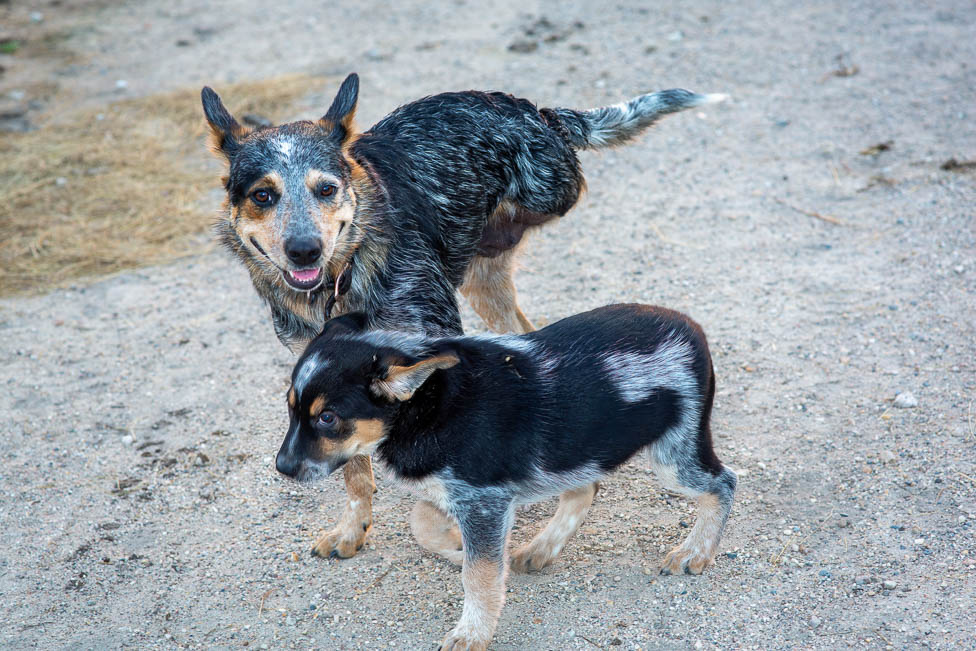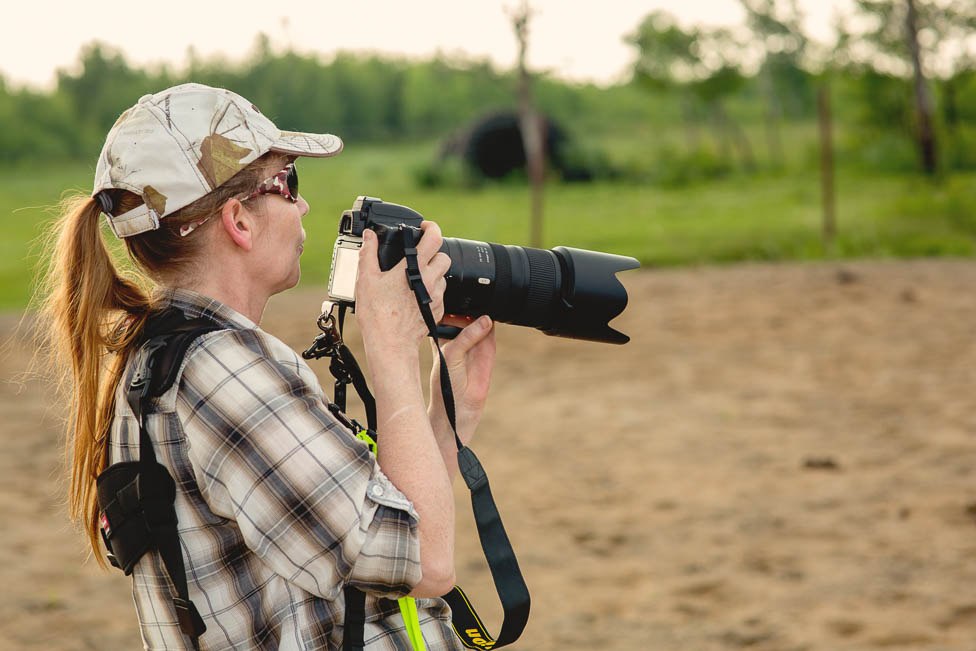 Here are some absolutely stunning Equine Images from Gundi on that evening. I can see she is well on her way to her first Accreditation.  This is a great example of how the PPOC Organization can elevate a photographer's skill set.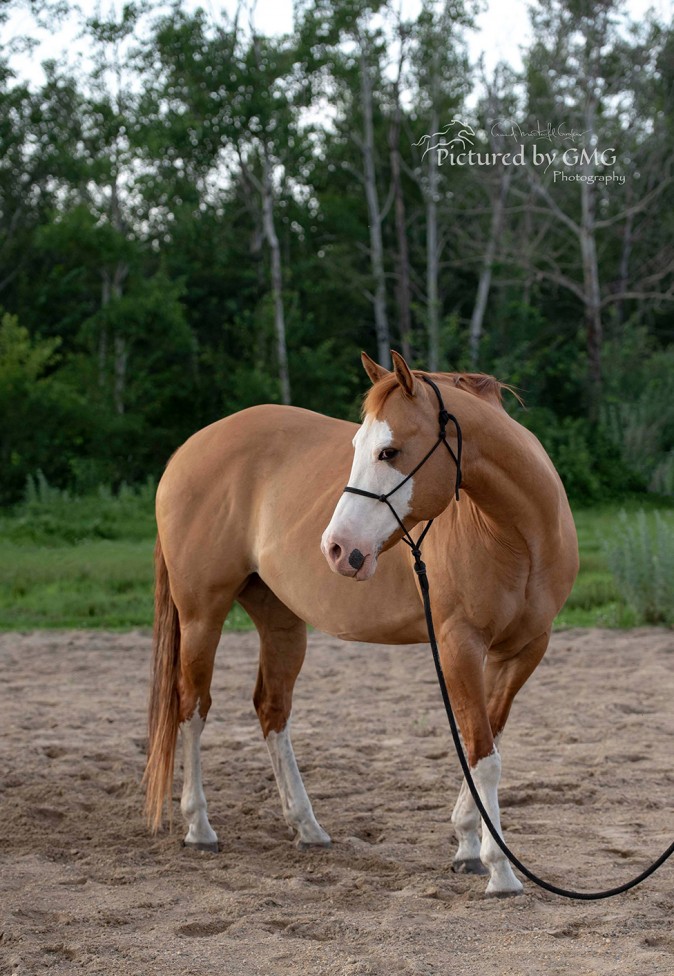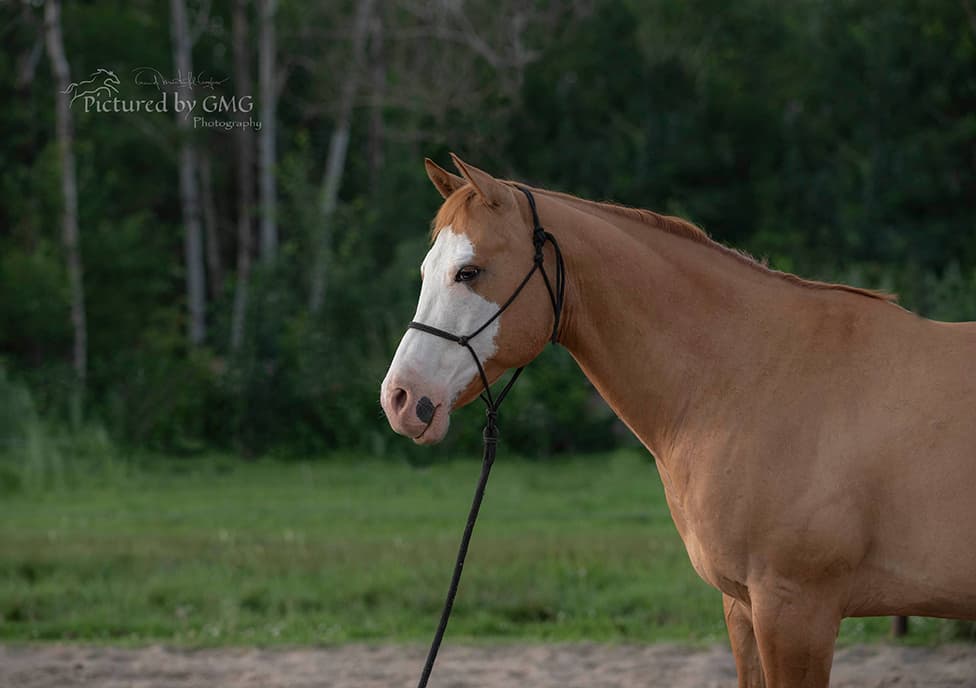 These photos of Jasper are gorgeous! You can find more of Gundi's work on her business Facebook Page which is: Pictured By GMG.
As the sun set on another beautiful Manitoba Summer evening - the job of a farmer is never done. Many thanks to our hosts for allowing us the use of their farm. This was a prime example of a fabulous PPOC benefit. Meeting and interacting with like-minded and professional photographers. And having a blast doing it! I encourage all our members to just "get out there" and start shooting and interacting.
Submitted by Mark Bilash CPA (Craftman of Photographic Arts).
Mark is the owner/photographer of Vintage And Vogue Photography which services the Winnipeg and Steinbach area. Full Studio in Winnipeg. He is Natioonally Accredited in Studio Portraiture; Environmental Portraits; Pinup Photography, and Boudoir. He specializes in providing Exciting Confidence Boosting Sessions for Women and Men. He also provides a variety of Vintage Styled Sessions.