Tuesday, April 2, 2019
Manitoba Photographer of the Year: Candice Daum
by admin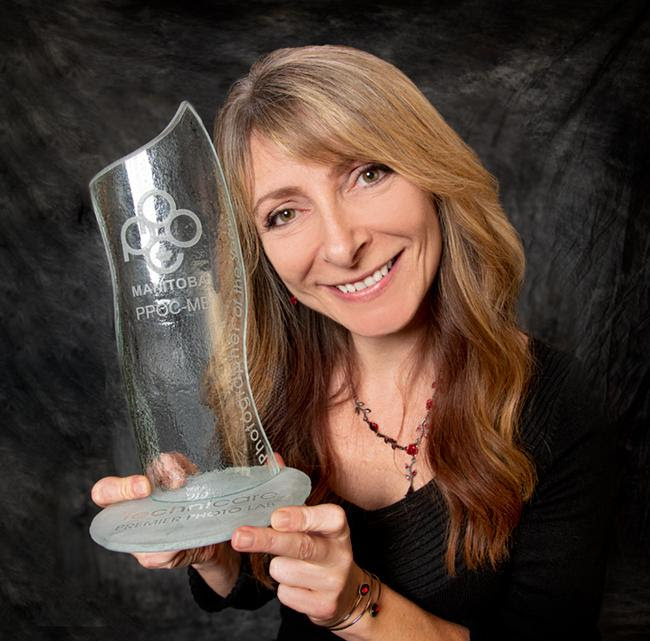 Manitoba Photographer of the Year: Candice Daum

"Whether you think you can, or think you can't, you're right". – Henry Ford

A little bit of legwork panned out to be extremely fruitful in the end. Little did I know my story thus far with the PPOC would end up with being awarded 2018 Photographer of the Year for Manitoba! I am still pinching myself!
My involvement with the PPOC began 3 years ago when Marlene Fast introduced me to the organization. I was attending the lunchtime exhibit at the National Convention here in Winnipeg, MB, as I was just getting back into photography after a 10-year hiatus. Marlene was fantastic at explaining all the benefits of becoming a member and peaked my interest to find out more. Unfortunately, there was one problem… there was no category for my niche of photography. If I couldn't become Accredited in "Animal Sport Photography" it didn't make much sense for me to join. So, what's a girl to do? Create one of course!
Well, it was a little more involved than that. Marlene put me in contact with Brian Lee and after months of back & forth conversations supporting the need for recognition in this specific field, the newly created 'category 79 – Animal Sporting Event' was born.
Whoo Hoo! Now I can join the PPOC!! In 2015 I became an Observer member and in 2016 was Accredited as the first Manitoban in the newly created category "Animal Sporting Event". My son Aidan and I attended the live judging and witnessed this firsthand!
I entered my first MB/SK Regional Salon in 2017, walking away with 4 Judges Choice ribbons, 2 Merits and an Excellence. Holy cow! I then entered the National Salon in 2018 and received 4 accepted images, 1 of which received a Merit. I am completely beside myself! I reached a level I never dreamed possible. I was extremely happy with the outcome and would have been content to stop there - seeing as I credited most to beginner's luck.
Reluctantly, I was persuaded to enter my second MB/SK Regional Salon in 2018. I am so grateful my good friend encouraged me to push myself, again. I bit the bullet, worked hard, and nervously submitted my images. To my utter amazement, I outdid myself! I was honoured with 3 Judges Choice ribbons and awarded the 2018 Photographer of the Year for Manitoba! And to think I almost didn't enter!!
I wanted to take this opportunity to offer encouragement & support to everyone thinking of entering an Image Salon. Keep trying. Don't get discouraged as obstacles are only there to test your strength and hone your craft. My advice is to watch all the live judgings you possibly can and learn how to think like a judge. When I first joined the PPOC I thought "I knew it all", but this family of like-minded photographers have humbled me and taught me how to be a better photographer. Do yourself a favour and get involved. If you think you can – you're right!