Friday, May 28, 2021
Featured Photographer: Nick De Dlercq
by Tracy Munson

Introducing featured photographer Nick De Clercq! Nick specializes in architectural, interior, landscape, and travel photography. Beginning his career shooting luxury properties in his hometown of Ghent, Belgium, his range quickly evolved and branched out to other areas of photography.
Along the way, Nick's work has been awarded on occasion. As one of the youngest Europeans, and youngest Belgian, Nick was awarded the qualification of Qualified European Professional Photographer (QEP) in 2014, after a series of his architectural work was judged by an international jury of 5. The QEP recognises and rewards excellence in European Professional Photographers, and is presented by the Federation of European Photographers (FEP).

Nick also became an accredited professional photographer with the PPOC in Canada after a series of his architectural work was judged by a jury of 3 in 2015 and got accredited once again in 2016 after a series of his travel work was judged.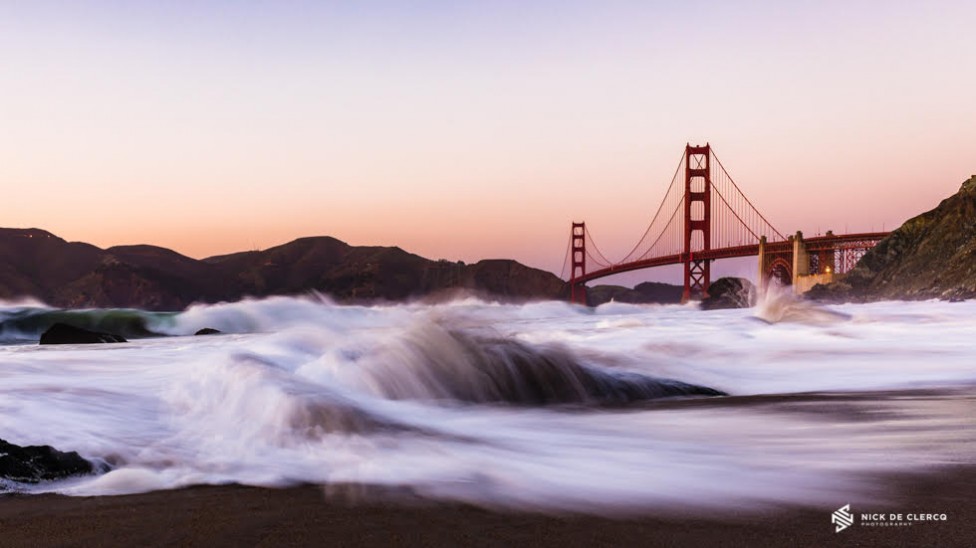 Restless - Golden Gate Bridge - San Francisco, USA
PPOC 2017 Image Salon - Accepted
"I probably love the memory of the moment a lot more than the image itself, and the image brings me back to the moment every time. I had been preparing this location for years and was thrilled to finally be able to capture the image that I wanted."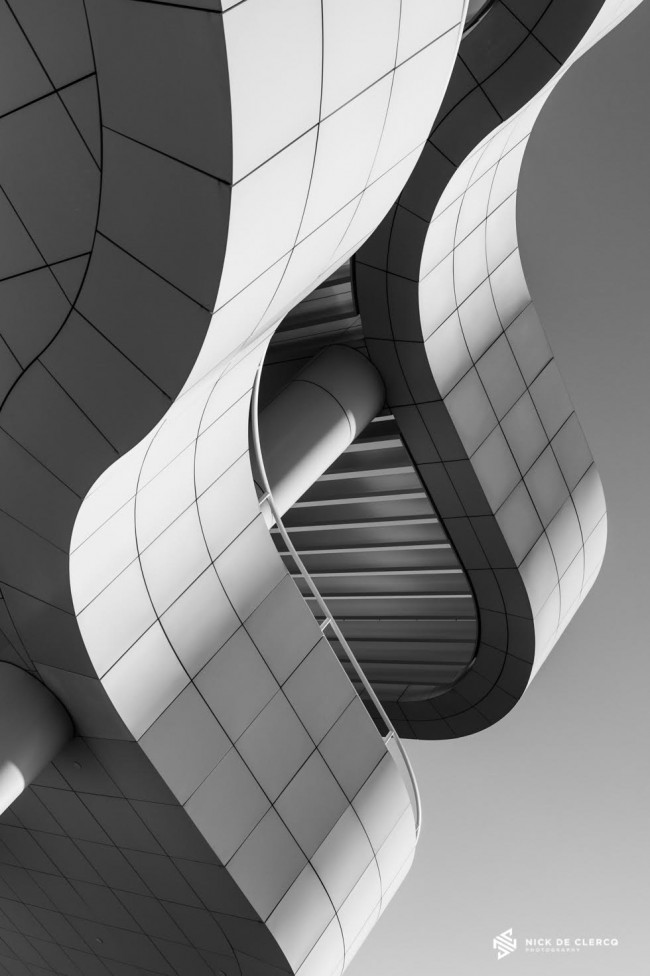 Curves - Getty Center - Los Angeles, USA
PPOC 2017 Image Salon - Merit
"This location was one of my must-see architectural locations and I wandered for hours through all of the areas and angles."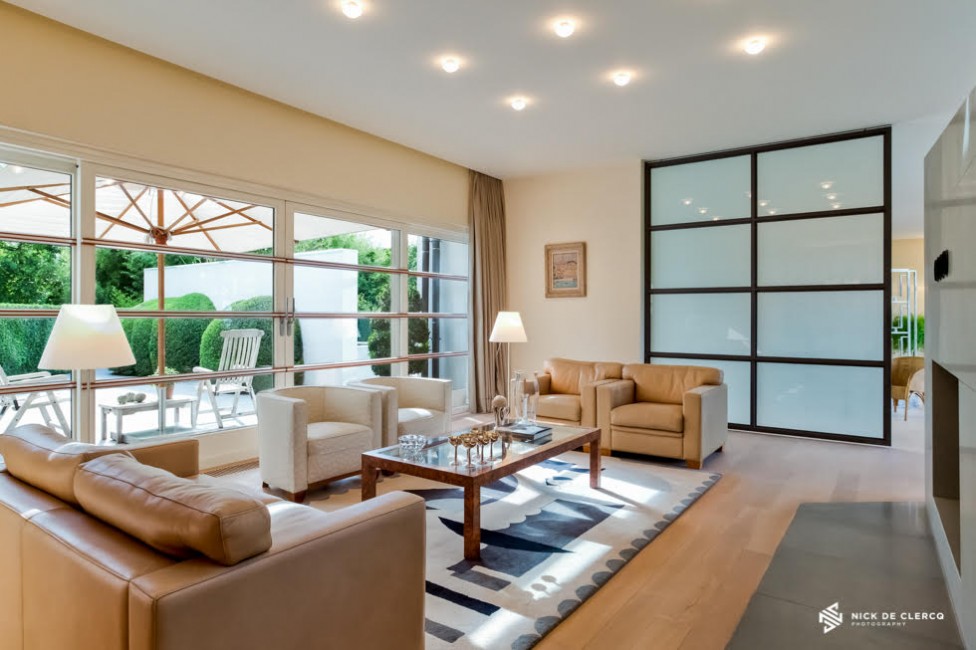 Living room villa V.A. - Belgium
AWARD: FEP Students and Young Photographer Gold Award Award Single Image & FEP Students and Young Photographer Bronze Camera Award (series of 3 photos)
"This image means a turning point for me. It was one of my first big assignments and I only had 1 hour to photograph this home of over 1000 square meters. This image is also the first image that won an award for me and was part of a series of photos that won me third place among Students and Young Photographers with the FEP."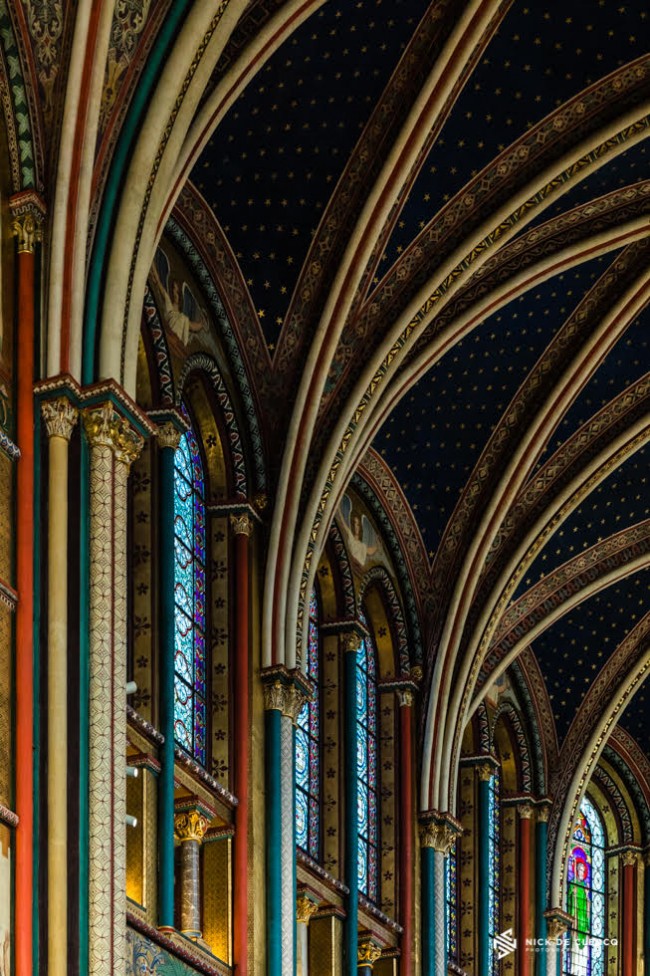 Restored Glory - Paris, France
AWARD: PPOC 2019 Image Salon - Accepted
"After going to Paris to stroll through the street and admire the architecture since I was a kid I had never noticed this church. Because the church was being renovated I was intrigued to go in and see it, luckily a portion that has just been restored when I walked by and opened up that same week. I was really surprised at the beauty that was hidden within the church that is very dark and grey on the outside."

Mansion W. - Belgium
"Beautiful mansion from 1660 formerly owned by the Markies (Marquis) de Rodes. I have always enjoyed architecture through time and love capturing properties like this."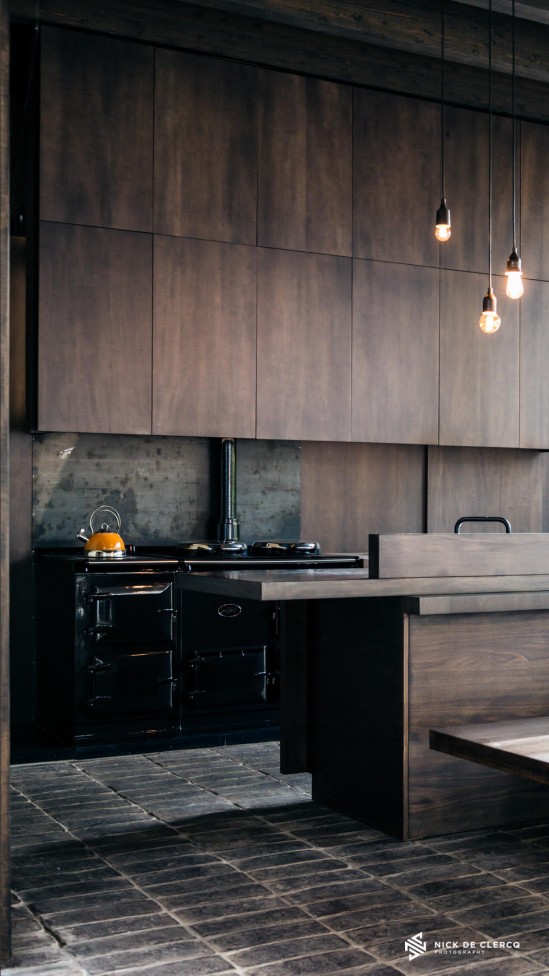 Wabi-Sabi Kitchen - Belgium
"This property was an absolute honour to photograph. It is one of the homes designed by late architect Eddy Francois in one of his favourite styles: Wabi-Sabi. This was honestly one of the most special designs that I've had the opportunity to photograph. The interior and exterior flow perfectly into one another, which is largely due to the choice of materials. The woods, the terracotta floor, the brick as well as the pigmented concrete copy the colour of the trees and are in balance with the white walls and floors, which enhance the play of light and shadow in the wooded area. The beautiful woodwork seems to make the building blend into the trees, and the floor-to-ceiling windows make the outside trees look like part of the interior. The interior design blends into the architecture, and the architecture blends into the surroundings. This vision of architecture reflects the way of living where man is close to nature: nature teaches us the beauty of the weathered, to appreciate the imperfect and asymmetric."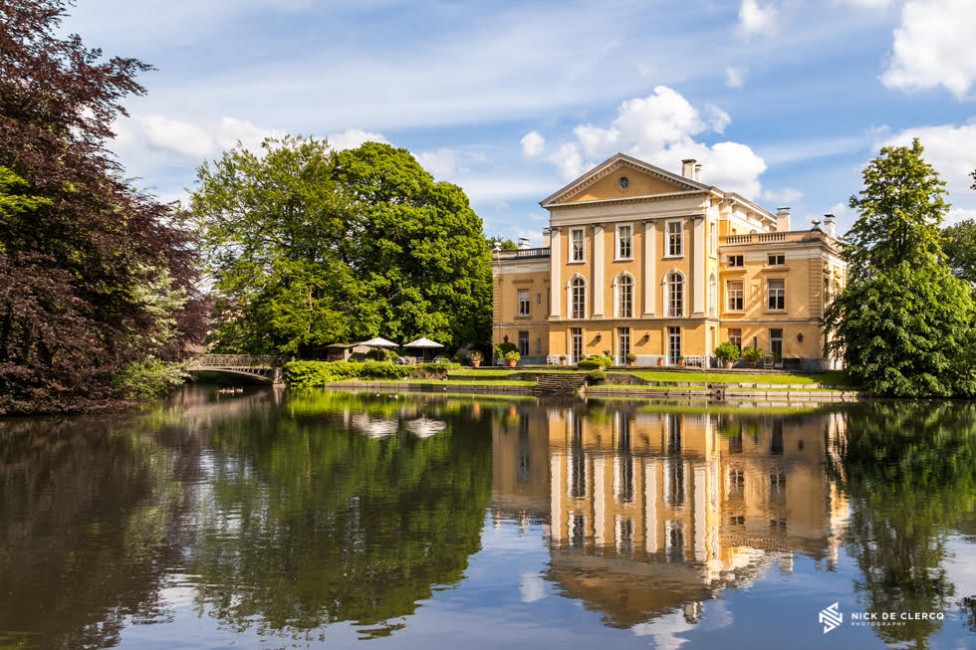 Castle Crabbenburg - Belgium
AWARD: FEP Students and Young Photographer Bronze Camera Award (series of 3 photos)
"This was also a pleasure, to be able to photograph a heritage property near my hometown of Ghent, Belgium. These photos were later published in a catalogue created by the city and Belgian Heritage association."