Tuesday, April 19, 2022
VOLUNTEERS ARE THE HEART OF PPOC
by Blog Master
Submitted by Mona D'Amours Becoming a PPOC volunteer is like walking a tight rope with friends ready to catch you if you fall. It's a challenging adventure worth the risk. We might presume that the success of PPOC is based on the professional quality of photography shared by the members. Though this is in part the reason, it is the volunteer base that provides the countless services we take for granted. PPOC volunteers educate, guide, and support each of us. I would like to share with you the benefits of becoming a volunteer. In doing so, I would also like to recognize all PPOC volunteers, those I haven't met, and those I will meet one day. Volunteers are the heart of PPOC. 
When I accepted the volunteer position of National Blog Chair, I didn't know what to expect. I always enjoyed writing, and had this secret desire to be a journalist, but life took me on a different path. It was February 10, 2021, and I was stuck at home in the middle of Covid. I wrote this Facebook Post which garnered a lot of positive feedback, and encouragement to write and continue my photography as a means to cope in the last two years. When I saw the vacancy in April 2021, I decided to jump in head first, and volunteer to be the National Blog Chair. I didn't know anything about PPOC at the time except that it was an organization for Professional Photographers.
Jamie Poh was my mentor. She explained the PPOC website so I wasn't so clueless. She also expanded the plethora of tools in photoshop. I had a basic understanding, but very basic since my beginnings in photography were in a dark room with black and white images more than fifty years ago. I discovered so many functions on the tool bar that I felt I had walked into a magic shop. My favorites were content aware, dodge and burn tools. She also encouraged me to shoot in RAW, and explained the advantages during post production. Jamie referred me to Steve Pelton who shared his expertise in areas I was seeking accreditation. He taught me about alluring gradients, but also the perils of banding. He also advised me to buy the X-Rite i1 Display Pro device since I often received feedback during accreditation that my images were "too dark". This made a huge difference to my work since I calibrated my monitor to the white point of 6500K, 120cd/m2 luminance and the gamma to 2.2. Both Jamie and Steve kept encouraging me that "I can do this" even when I thought I couldn't. Though it was relatively easy to obtain my accreditation in performing artists due to more than twenty years experience in the industry, it was their support when I ventured into another realm that I received my pictorial/scenic and botanical accreditations.
These are two of my images that received Merit Awards in the National Salon competitions 2021 and 2022 as a result of the painstaking effort under the guidance of Jamie Poh and Steve Pelton.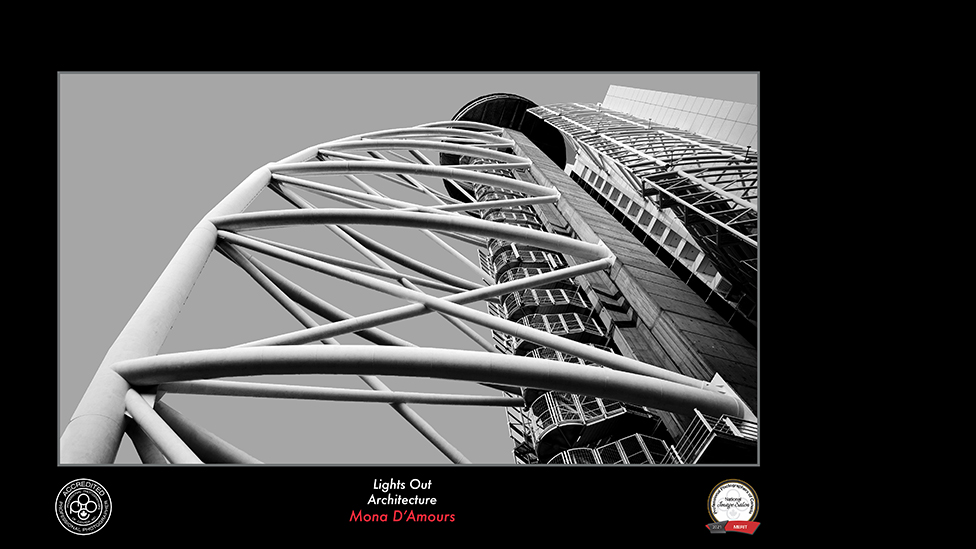 Lights Out, Vasco da Gama Tower, Portugal is in honour of all the businesses that turned their lights out during Covid lockdowns.
Sony A7RII, FE 2.8 / 24-70mm lens, shot @ 24mm, aperture size f/5.6, shutter speed 1/80, exposure program manual; hand held
Poetry in Motion, Mountain range in South Georgia, Islands in the Antarctic Circle is in honour of the transformation of mother nature.
Sony A7RII, FE2.8 / 70-200mm lens, shot @ 200mm, aperture size f/14, shutter speed 1/400, exposure program manual; hand held
Now I finally understand the critical eye required to conceive and execute an "accepted" image with the support of three more volunteers. Chelsea Jones, Becky Fleury, and Jay Terry have assumed mammoth responsibilities for accreditations. I thought I was good at my craft until the feedback from my endless attempts were met with the grim results of "not accepted". The feedback from the judges who are also volunteers with a minimum of CPA designation wrote "focus was off, competing subjects, bullseye composition, saturation is high, missing catch light in eyes, too busy, cropped too tightly, flat lighting, blown out highlights, artifacting", and more. I wanted to quit more than once, but the accreditation chairs took the time to explain what I didn't understand. Now I seem to notice everything in my images even more critically than the judges. No, I tell myself, not sharp enough. Oops, too busy, too dark, too light. In short, these volunteers pushed me even further to improve my technical skills in photography and post production.
Gerry David has been a volunteer for as long as I've been a PPOC member. He guided me through Accreditation, National Salon, and the World Photographic Cup with his co-captain Jillian Chateauneuf who worked diligently with me to write the blog Happy Valentine's Day from WPC Team Canada. Gerry somehow even found the time to write What's in your bag?, and World Photographic Cup (WPC) What is it, and how can it help you? He received accolades from PPOC members as the National Image Chair in 2021.
Mark Bilash created the Blog for PPOC. Without his ideas, there would be no blog. He was very patient with me when teaching me the technical elements, and referred me to Sean McKinnon, our website administrator for trouble shooting.
Not only did my photography improve, but becoming a volunteer gave me a glimpse into a world I never knew while forming friendships within PPOC. Yes, PPOC photographers are outstanding, but now I am one of them, and I share the stage with all those whose stories I've posted. There is the technical master mind Bill Booth, devoted and loyal volunteers Gerry David,  and Jillian Chateauneuf, king of 37 accreditations Mark Laurie, committed teacher of wildlife photography Dave Hutchison, and our PPOC international award winners including Christian Redermayer, Louis-Philippe Provost, and Michelle Valberg. Last, but not least, Kathryn Gardner is a volunteer who guided us through the many benefits of becoming a PPOC member. In fact, it was her blog that inspired me to write this blog.
I felt an instant connection with all these volunteers. They took me under their wing, and taught me to how to fly. Or at least I got off the ground, and picked myself up, time and time again, until I got it. Becoming a volunteer has so many unexpected benefits. It will connect you with so many other PPOC members. It will improve your photography. It will make you feel that you belong. It will broaden your interests. It will also open doors for your business. Dive in head first, and become a volunteer. I guarantee you won't regret it.
There are so many opportunities for you within the National Portfolio Chairs. Check your email for the list of vacancies in the National PPOC eContact Bulletin for April 2022. If you want to learn more about the volunteer positions, you can contact Jennifer Gilbert, National Human Resources Chair at hr@ppoc.ca It is anticipated that this summer, there will be links on the PPOC website with job descriptions of PPOC volunteer positions.
If you prefer to volunteer for your region, there are vacancies that might interest you in British Columbia, Alberta, Saskatchewan, Manitoba, Ontario, Québec, and the Atlantic provinces. Or you may think outside the box, and create a service that has yet to be provided for PPOC members. Our potential is only limited by our creativity.
With the exception of the Executive Director, Membership Coordinator and Accountant, PPOC depends on its volunteers to provide the services it offers including the accreditation process, salon competitions, Canadian Imaging Conference & Expo, eContact bulletins, and so much more. PPOC is only as strong as the committed volunteer base.
Join our PPOC team of volunteers, and discover the benefits you will cherish long after your experience. It's not the merit points that make it worthwhile though they are an added bonus towards PPOC designations CPA, MPA, and SPA. It's the friendships you will nurture, the skills you will discover, and the people you will eventually meet when we all get together one day.
Before I became a PPOC member, I was a photographer for Cirque du Soleil Corteo, and for my company 5678 Showtime and Dance World Cup. I never shot in RAW, and did very little photo editing due to tight timelines. Becoming a volunteer for PPOC opened more doors to my repertoire of photography. It has also given me the opportunity to share my voice with PPOC members as the National Blog Chair. I've written The True North Strong and Free, and Don't Bring Your Camera, contributed and edited all blogs posted on our News Page since July 1, 2021. Discover more on my website https://www.monadamoursawp.ca
Remember this last thought. A picture is worth a thousand words. So I will end this blog with a picture.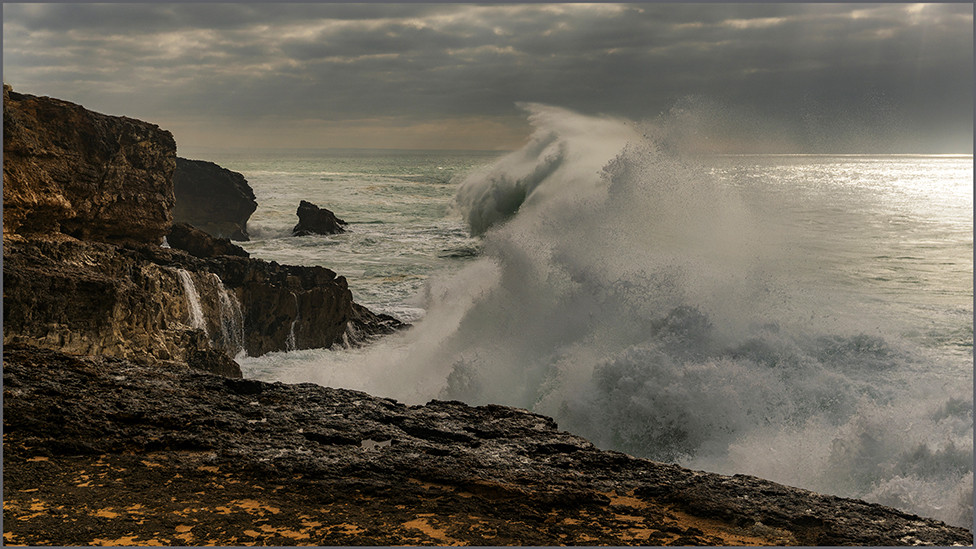 Let Your Imagination Run Wild Take a journey through the depths of your mind, and discover what you can't see.
Sony A7RII, FE2.8 / 24-70 mm lens, shot @ 35mm, aperture size f/8, shutter speed 1/640, exposure program manual; hand held