Thursday, September 5, 2019
PIG PLUS PRO PHOTOGRAPHER EQUALS CCMA AWARD NOMINATION
by Blog Master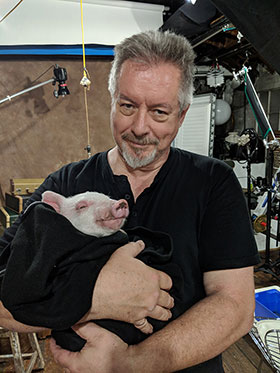 This is a Photographer's Tale, or maybe that should be "Tail", of a Rescued Piglet, a Checkers Game, a Pro Photographer, and a Country Western Singer. See how this all turned into a nomination by the Canadian Country Music Association (CCMA) for the Cover Art of an Album. Story as related by Brad Kelly.
Friday, August 2, 2019
Renowned Photographer Retires
by admin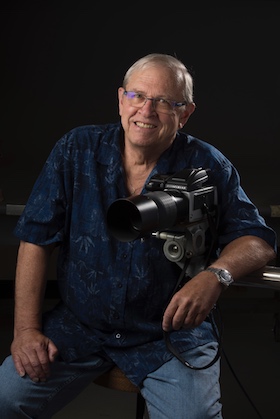 After an amazing 45 (!) years, Brian Boyle - the ROM's senior photographer - will be retiring at the end of August.  His last day will be Friday, August 30th.

Brian started at the ROM (Royal Ontario Museum) in 1974, and during his tenure, he has helped lead the transition from the analog 20th century to the digital 21st century.  When he started at the ROM, photographers shot everything on black and white film, using 4 x 5" cameras.  Since 2002, Brian has worked entirely with digital cameras and has led the ROM in establishing itself as a premier institution in the digital world.